Hounslow Residential Building Planning
If you are looking for professional architects in Hounslow Trimble Architects can help. We offer a number of architectural services that range from residential and commercial properties throughout the London Borough of Hounslow.
Our company aims to ensure all our clients get everything they need, from consultation to the initial help with finding new innovative ideas, to advice regarding problems with planning permission and architecture.
Are you planning construction work on your home?
As a company, we want to make your life easier, which is why we use an efficient and cost-effective approach to find the best way to reach your desired outcome from a large housing extension, single-storey build and loft conversion.
We select creative designers to plan a beautiful interior design of quality office space, kitchen design, living room or studio; we can help with the drawings, the architecture, the right to light law that comes with planning permission, and much more.
London Borough of Hounslow
The London Borough of Hounslow situated to the West of Central London first became a Borough in 1965 this was when six areas were merged to form part of Greater London. Brentford, Chiswick, Heston, Isleworth and Feltham. While Chiswick was a popular Georgian suburb, up until the 19th century, most of the Borough was rural.
With its fantastic architecture and design, Hounslow is an attractive and diverse borough which stretches from Chiswick in the east to Heathrow Airport and Surrey in the west.
The architecture of the London Borough of Hounslow contains a wide range of buildings and residential neighbourhoods, which reflects its historical development.

Hounslow's suburban character is mainly a mix of detached, semi-detached and terraced housing with many good examples of historic residential developments.

The Borough has 28 conservation areas, most concentrated in the east of the Borough, in Chiswick, Brentford and Isleworth.

Bob Trimble, the director of Trimble Architects and his team, continue to keep themselves aware of the current changes in the London Borough of Hounslow, allowing us to give you all the information and advice you need. You can call and contact us on 020 8538 9303 for a free quote of the full service you require and consultation.

Areas in Hounslow
Bedfont
Bedford Park
Brentford
Brentford End
Chiswick
Cranford
Osterley
Feltham
Lower Feltham
North Feltham
Grove Park
Spring Grove
Woodlands
North Hyde
Gunnersbury
Hanworth
Hatton
Heston
Hounslow
Hounslow West
Isleworth
Lampton
Our Architectural services include:
Project Management:
We offer a complete building project management service in Hounslow. We will visit and oversee many construction projects, sites and planning applications, whether it's for a commercial or residential building exterior or interior design. Hiring a creative projects manager will ensure your project runs better and more smoothly.
The deadlines will also become more achievable as there is a set schedule that the workers must adhere to, your project manager will supervise the job to guarantee its completion is correct and on time. We will complete a survey of the existing architecture of the building, including the shape, design, characteristics and condition.
We will discuss your budget and the time constraints of your project. Our team will prepare outline drawings for the plans; on completion, we need to submit the planning applications to enable us to handle the planning permission.
Whether you are planning your homes loft conversion or a complete house build, we can visit the site and oversee your project. We will apply for all the relevant planning applications.
Structural Surveys:
One of the things we do is carry out structural surveys in Hounslow; they are detailed inspections to check the condition of a residential or commercial property and its interior and architecture.
The purpose of structural surveys is to examine the building to avoid any problems that may occur because of the property's condition. An architectural design review will prevent any issues that may arise because of the property's interior or exteriors condition.
Not only will a structural survey prevent more damage to the property, but it will also ensure the safety of workers and future users, due to unstable walls or other defects in the structure.
Party Wall Agreements:
If you are building a single-storey extension, conversion or doing construction work right next to an adjoining property in Hounslow. Then you will need a Party Wall Agreement survey to make sure you aren't obstructing boundaries.
Works carried out without a Party Wall Agreement survey may cause a dispute between you and your neighbour.
With over 30 years of experience in Party Wall Agreements Trimble Architects, are experts in this area of the industry and can give you all the information you require. We will call and liaise with the relevant departments.
Construction Risk Assessment:
Risk Assessments are a legal requirement for construction projects to ensure the relevant safety of the workers, users, and the public. The reasons for risk assessments are to make the workers and future users aware of the risks and to prevent injury or harm.
If an injury is caused to someone, whether it's a worker, a building user, or a member of the public, if the risk is not listed in the risk assessment, and no control measures are included, then there is a possibility you may face legal action. Our team carry out the relevant risk assessments in Hounslow.
Disabled Adaptations:
We also work closely with the Hounslow local authority and Disabled Facilities Grants to ensure we can improve your home or commercial building.
These improvements can include widening spaces to improve access in or around the front or rear extension of your house, provide ramps to doorways, or completely revamping bathrooms or full groundfloor single-storey extension design.
Whether it's for a select new build house or a commercial building, we use our professional knowledge and experience to ensure we can make and provide adaptions and requirements to cater for all your needs.
Planning Permission:
The first thing to do before you begin any building work on your land is to find out whether you need permission and what type of requirements and authorisation you will need. Some extensions, alterations and structures do not require planning permission and are 'Permitted Development'.
Any extensions and changes that are not Permitted development will, except for non - material changes, require planning permission from Hounslow Council, and you will need to submit a planning application.
Trimble Architects understands planning permission can cause stress, especially having to consider all these factors, which is why we take care of the whole process for our client's.
conservation areas in Hounslow
A conservation area is an area vital to the environment, so it is also difficult when it comes to construction projects. Below is a list of conservation areas for Hounslow.
Feltham Green/Town Centre
St. Stephens
Grand Union Canal & Boston Manor
Spring Grove
Grove Park
Stamford Brook
Gunnersbury Park and the surrounding area
Strand on the Green
Hanworth Park
Thorney Hedge
Isleworth Riverside
Wellesley Road
Kew Bridge
Woodlands Grove
Bedfont Green
Old Chiswick
Osterley Park and the surrounding area
Chiswick House
St. Paul's Church
Bath Road
Cranford Village
St. Paul's
Brentford
Heston Village
Turnham Green
Hounslow Cavalry Barracks
The Butts
Based in Twickenham
South West London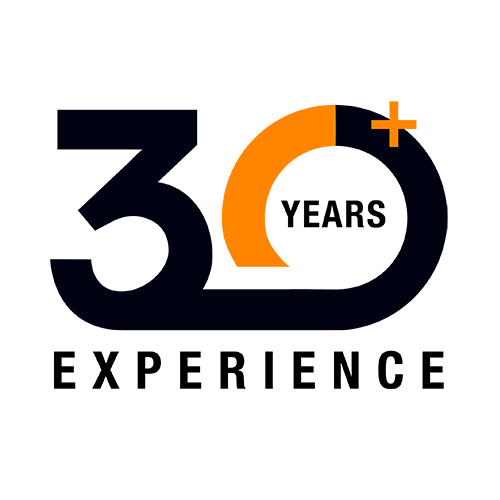 Contact Us
If you are looking for local architects in Hounslow, call today. We look forward to hearing from you!
Get in touch