Building Projects Planning and Design
Are you looking for residential architects in Twickenham? We offer a range of architectural services from residential and commercial properties throughout the Twickenham area.
Trimble Architects are Chartered Architects based in Twickenham. We aim to ensure all our clients get everything they need, from the first consultation to the initial help with finding new and highly innovative ideas, to advising on problems with planning permission and architecture.
Twickenham, South West London
Twickenham is a suburban town in South West London, England. It lies on the River Thames and is 10 miles (16 km) west-southwest of Charing Cross, 2 miles (3.2 km) south-east of Hounslow, and 2.6 miles (4.2 km) north-west of Kingston upon Thames.
Historically part of Middlesex, it has formed part of the London Borough of Richmond upon Thames since 1965.
Twickenham has a great town centre and is famous for being the home of Rugby Union in England with hundreds of thousands of spectators visiting Twickenham Stadium the world's largest rugby stadium, each year.
Local Historical Architecture
The historic riverside area is famous for its network of 18th-century buildings with beautiful architecture and pleasure grounds, many of which survive intact.
Twickenham part of the South West London Borough of Richmond upon Thames is fortunate in having many beautiful buildings and areas which are distinguished by their architecture, landscape and history, creating an attractive environment that often is the product of several different eras.
These areas are unique examples of our social-cultural and aesthetic history and must be protected from any ill-considered change.
Alexander Pope's Grotto is the last remaining part of his famous villa and gardens, which he built in 1720 on the banks of the Thames at Twickenham. It is a Grade 2 listed building, and also listed as Heritage at Risk and one of outstanding national importance.
Not far from Pope's Grotto is the Roman Catholic Church of Saint James, which has a memorial window in the form of the Royal Arms of Portugal and memorials to Manuel II, Portugal's last king, who worshipped here and died in nearby Fulwell Park in 1932.Their beauty and traditional architectural designs are astounding.
Project Management:
Our complete design planning, project management service is located in Twickenham. We will visit your property and oversee all construction projects, sites and planning applications, whether it's for a commercial or residential building exterior or interior design projects.
Hiring a projects manager is going to ensure your house build runs better and more efficiently. Your deadlines will also become more achievable as there is a set schedule that your builders will be working to, your project manager will supervise the job to guarantee its completion is on time and correct.
We will complete a survey of the buildings existing architecture, including the characteristics and condition, shape and design—part of our initial discussion is your budget and the time limit of your project.
Our expert team will prepare the outline drawings for your plans; on completion, we will submit the planning applications to enable us to handle the planning permission.
Whether you are planning a complete house build or your homes loft conversion, we will visit your site and oversee your project. We will also apply for all the planning applications required.
Construction Risk Assessment:
Risk Assessments are a legal requirement for construction projects to ensure the relevant safety of the workers, users, and the public.
The reasons for risk assessments are to make the workers and future users aware of the risks and to prevent injury or harm.
If an injury is caused to someone, whether it's a worker, a building, or a member of the general public, if that risk was not listed in the assessment, and no control measures were included, you risk the possibility of facing legal action.
We will conduct the relevant risk assessments at your property projects in within Twickenham to save you the time and stress.
Party Wall Agreements:
If you require a single-storey house extension, house conversion or doing construction work right next to an adjoining property in Twickenham. Then you will need a Party Wall Agreement survey to make sure you aren't obstructing boundaries before commencing your projects.
Works carried out without a Party Wall Agreement survey may cause a dispute between you and your neighbour. With over 30 years of experience in Party Wall Agreements Trimble Architect, are experts in this area of the industry and can give you all the information you require.
Trimble Architects practice has the knowledge and experience to negotiate and create the Party Wall Agreements ourselves we will call and liaise with the relevant departments.
Planning Permission:
Before you start any building work on your site, you have to establish whether you need permission and what type of authorisation and requirements you need. Some kitchen alterations, extensions, and structures do not require planning permission and known as permitted developments.
Any extensions and changes that are not allowed developments will, except for non - material changes, require planning permission from Twickenham Council, you will need to submit a planning application form.
Trimble Architect understands applying for planning permission is stressful, which is why we will take care of the whole process for all our client's.
Structural Surveys:
Based in Twickenham, in south-west London Trimble Architects team can do the Structural Surveying for you. These are detailed inspections that check the condition of a residential or commercial property, its interior and architecture.
A structural survey will examine the building to avoid any problems that will occur because of the property's poor condition. An architectural design review will prevent any issues that can arise because of the property's interior or exteriors condition.
Not only will a structural survey prevent more damage to the property, but it will also ensure the safety of workers and future users, due to unstable floors, walls or other defects in the structure.
Disabled Adaptations:
We also work closely with the Twickenham local authority, to ensure we can make the right improvements for your home or commercial building. You can apply for Disabled Facilities Grants.
These might include adding a stairlift, widening spaces to improve access in or around the front or rear extension of your house, providing ramps to doorways, or redesigning a bathroom to overseeing the completion of a full groundfloor single-storey kitchen extension.
Whether you are building a new home or a large commercial building, we use our professional knowledge and experience to ensure we can make and provide a range of adaptions and requirements for all your needs.
Our Architectural Services
As long, established company with over 30 years of experience, we want to make your life easier. Our services are efficient and cost-effective to reach your desired outcome from a small floor single-storey new build, large housing extension, and full-floor loft conversions.
We have creative designers in place to plan a beautiful contemporary interior or exterior design.
You might want exceptional high-quality office space, kitchen design, living room or studio; we can help with the drawings, the architecture and the right to light law that comes with planning permission.
Look at our website for a full list of our services. Our chartered architects and designers are highly trained professionals, and our practice is registered with RIBA.
Bob Trimble, the director of Trimble, Chartered Architects, continues to keep himself abreast of the latest and current changes in Twickenham, this allows him to give you all the information and advice you need.
You can contact him on 020 8538 9303 to discuss your project and requirements and a free quote.
Based in Twickenham
South West London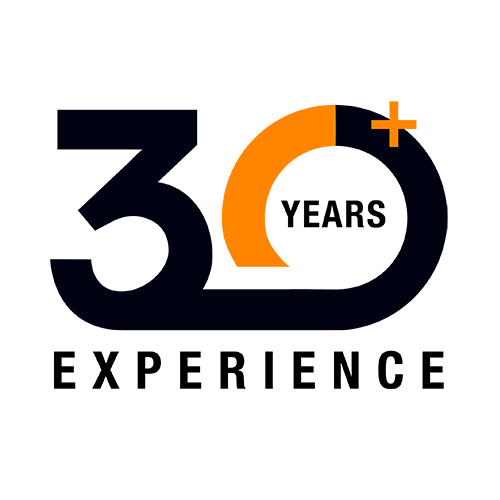 Contact Us
If you are looking for residential architects in Twickenham get in contact today. We look forward to hearing from you!
Get in touch