If you are looking for Local Architects near me, we offer a complete range of architectural services for Twickenham and south London. Our RIBA chartered architects want to ensure the construction site is safe for our workers, the public and future users.
All Our Services
Conversions and Extensions
Working with Interior Designers
During all our construction projects, we use the building regulations so we can complete your plans in the safest and most efficient way. Our RIBA chartered architects want to ensure the construction site is safe for our workers, the public and future users.
Here at Trimble Architects, based in Twickenham, in south-west London, and we provide our great services to the surrounding local area, such as Richmond. We work closely with the interior design team to make sure we create your desired outcome. We can provide each client with builders and designers that we highly recommend. For more information on our services, please search through our website.
Some large building projects may need planning permission due to boundary issues, and landowners. With our experience in the industry, we can help our clients and advise them using our expert knowledge.
Planning permission is required for factors such as Right to Light, listed buildings, environmental conservation, and many more. As a registered RIBA company, we can take all the stress away from getting planning permission, as well as provide you with 3D outline plans to help you get the full visualisation of your ideas.
The design planning is a crucial part of the whole architectural process. Our aim is to make your innovative ideas come to life, and doing this involves looking at the existing architecture of the property. For example, the condition, shape and structure of the building, to ensure your idea works with the property type.
We can help draw your designs so you can have a better perspective of what the end result will look like. From the groundwork to laying down the kitchen floor, doing a loft conversion, or extending your living space, we will make sure everything is dealt with to the very last detail.
With our project management service, we can plan and execute your project to ensure it runs as smoothly as possible. We can create schedules and work plans for all team members to help organise the project and maintain its productivity.
To manage your project as efficiently as possible, we must motivate all the team members to ensure everyone works to the best of their abilities and also handle the budgets spent on each step of the project. If we come across any obstacles in the process, we will use our expert skills to re-plan the project or find other options to work around them.
Architectural drawings are technical drawings of the plan of your project to see how it's going to look and what you'll be able to achieve with the space. This will also mean taking and working out measurements within the existing building as the drawing needs to be precise and accurate.
Trimble Architects, Twickenham have years of experience in architectural drawings and can draw your plans with exceptionally good attention to detail. We want to make sure everything is planned to perfection before the project begins, to reduce the risk of running into any problems along the way.
Party Wall Agreements are important to avoid disputes between you and your neighbour. We will negotiate, advise you and create Party Wall Agreements using our 20+ years in the industry.
Disputes can be caused if your plans mean building onto your neighbour's side of the land, then they can take legal action. This mostly happens with extensions or other larger projects, whether it's to a house or an office block. As well, if there is a wall between the two properties, and one of you needs to knock is down as part of your project, you must seek your neighbour's permission.
RESIDENTIAL ARCHITECTS
Trimble Architects is a design-led professional architecture firm based in South London, with years worth of experience in designing and completing various projects to meet any client's requirements and specifications.
Our talented, skilled professionals use their deep understanding of the residential architecture industry and the background knowledge they have built up over the years to work on various projects of many sizes and complex designs of a wide range. From sizeable urban planning projects to modern new builds, multi-dwelling schemes, and mixed-use developments, we can do it all.

Whilst we specialise and are more akin to developing larger projects and complexes, we also have a knack for much smaller designs, including renovations, house extensions and loft conversions.

Our team of award-winning residential architects, South London, aims to design a concept that considers all existing factors, such as the surrounding natural and built environments. Doing so allows us to ensure that those factors and aspirations are included to create a positive outcome that suits the streets and surrounding areas.

Our services entail plenty of visualisations and CGI technology that our professionals use to create almost an exact visual representation of the concept or plan we have for the building or refurbishment project. Doing so lets our clients see the vision we have beforehand.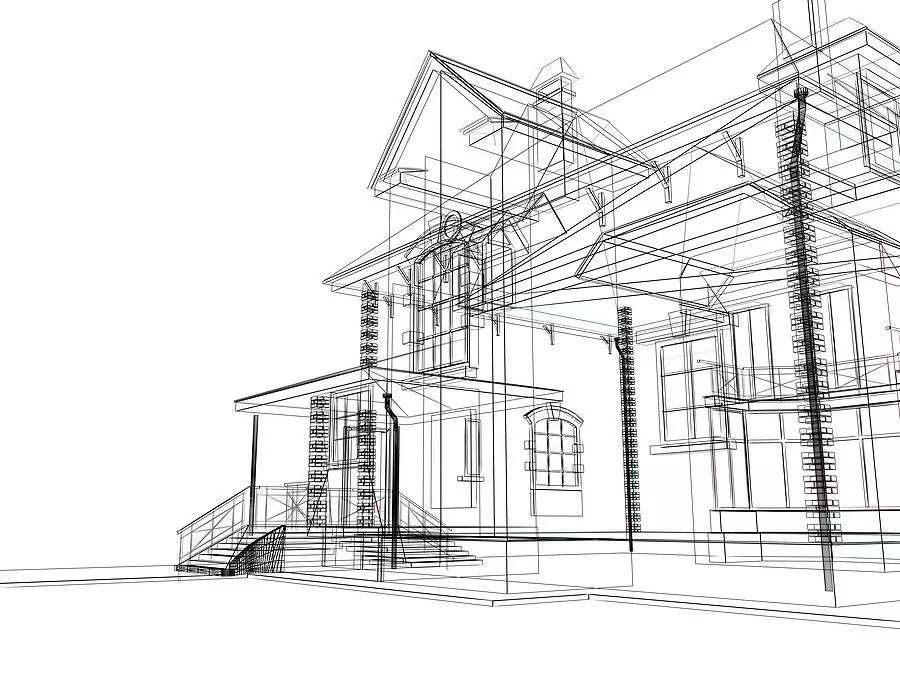 What can I expect from a residential architect?
An architect specialising in residential works will first ask as many questions about the project you want them to help you build and achieve. We need to get as deep of an understanding as possible to bring your vision alive, especially for contemporary plans.
Teams of professionals will work with you closely to develop your project brief down to the specific details and then finalise the budget to suit you and the scale of the job.
Professional project architects strive to guide you through a range of ideas and processes to experience all aspects. From coming up with the initial creative design ideas in their studios to seeing the project come to life in the planning stages and construction to finally seeing everything, you desired in completion.

Both you and your architect must agree before they begin their design process. Good London architects ensure they develop all their design solutions and propose ways to reduce the overall costs to benefit both of you efficiently. It also allows them to create a design that will increase the value of the building as an asset for any future investments.

What is the cost of building a new house?
Suppose you're thinking of building a new house completely scratch, or as many refer to it, Self-Build.

The current recommendation for self builds in and around the London area, the cost often ranges between £2,500 up to £3,500, per square metre.

Such may be viewed as a wide range to some, perhaps even too wide that the extra metres may not be helpful or of use. However, as soon as the project's basic requirements and desires have been established, our London architects can then safely begin to narrow everything down and specifically tailor all your intentions into a simple scale plan with accurate drawings and measurements.

Key parameters allow experts helps to refine the estimates of the overall price.

What is the cost of building an extension?
Building an extension is currently set at between £2,500 and £3,000 per square metre; this goes for front extensions, rear extensions and side extensions.

For example, when it comes to other aspects of the building project, roof extensions and loft conversions allow for a more significant sum of £40,000 to around £60,000, including dormer windows. Mansard roof extensions are between the ranges of £80,000 and £120,000.

These ranges are all averages that we base on numerous completed projects in and around London. Many are rough costs used as a basis in the early planning and development stages, so costs could always increase or decrease during the process. They will appoint a price professional to deliver a more accurate estimation close to the actual cost of your building project to fit your target budget.

The cost of your project depends on a series of aspects and factors that culminate into a total price. Some factors include the level of structural support required, design complexity, fittings, extra spaces, materials used and material finishes, and fixtures selection.

What is pre-planning, and will it be required for my project?
Once the initial design scheme is completed for the project, we ensure everyone is happy to proceed and advise whether you should obtain pre-planning. If we feel it necessary, our team will move directly to a complete planning application.

Frequently, planning officers respond better to a project when they feel they are collaborating with; this is when officers feel they genuinely listen to their feedback and consultation on each project.

The council, in theory, have eight weeks to think through and consider your application, as they are so overloaded with multiple different projects. However, they only look at your application in the final days of the consideration period.

The standard practice for the council is to consider the entire planning application when submitted and then offer a final decision. However, housing officers are not required or encouraged to accept any resubmissions or changes to the fixed project plans or schemes.

How long will it take to obtain planning permission for my project?
As mentioned, the standard consideration period for any residential project is eight weeks.
It has been set as the official time frame given by many local authorities and councils to carry out all consultations to reach decisions finally.
We particularly recommend allowing ten weeks minimum from submission to overall conclusion. In practice, it can sometimes take slightly longer.

If you are looking for award-winning, Local London Architects near me, we offer a complete range of Twickenham and south London architectural services. Our RIBA chartered architects want to ensure the construction site is safe for our workers, the public and future users.
Local Architects near me: Areas we cover
Trimble Architects works with clients throughout London and the surrounding areas including:

Other Information
Trimble Architects is based in Twickenham and offers high-quality services completed by our RIBA chartered architects. If you would like more information on our full range of listed services, please search through our website, or contact us by phone or email.
Also, if you would like a free consultation, by one of our professional ARB architects, please call us today! Our company are flexible, so let us know a day and time you are available, and we will do our best to work around you as much as we can.
Based in Twickenham
South West London