Hiring a Local Architect
Posted by:
Admin
Tags:
Posted date:
07-10-2020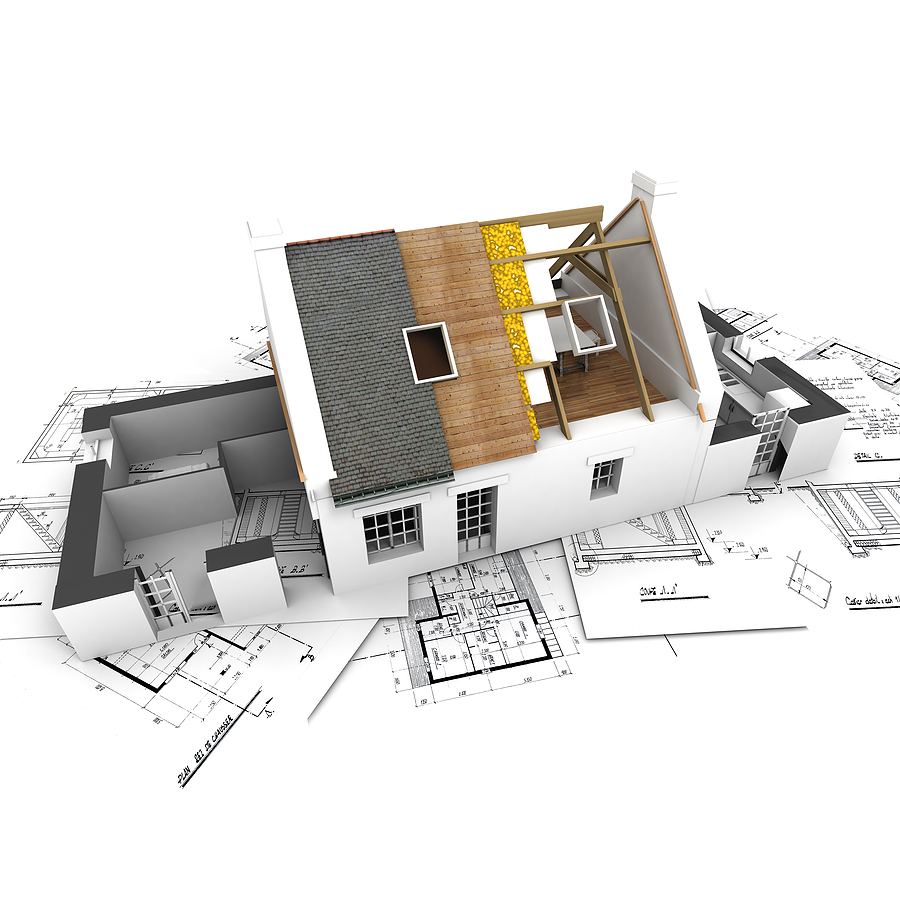 If you are considering hiring a local architect it is so important to find a good architect who is both trustworthy and reliable. There are many ways to do this, including looking at the reviews on the website. This will give you some indication as to previous customer's thoughts regarding the company, which will help you with your decision.
Bob Trimble is a chartered architect registered with RIBA with 30 years experience in the industry. Trimble Architects work throughout Hounslow, Twickenham, Richmond, Kingston Upon Thames, Teddington and the surrounding areas of London.
How to Find a Good Architect
Another way to find out if the architect is good is to see if the company is RIBA-chartered. RIBA stands for Royal Institute of British Architects, so it means the company is professional and of a very high standard. This is because to be RIBA-chartered, architects must pass some exams, and must have a couple of years of experience in the industry.
Also, it is essential to ask your potential architects the right questions to see if they are right for the job. For example, how well they work with their clients, what services they offer, how much the project will cost, what area they specialise in, and you could also ask to see previous work that they have done.
If you are struggling, ask for a consultation with the architect so you can tell them your ideas, and you can get a feel for how they work, and if you will be able to work with them. It is so important to be able to communicate well with your architect regarding the progress of your project, and also if any problems occur.
What Does an Architect Do?
An architect can design buildings and structures to meet certain requirements. They also know exactly how to structure the building to ensure it will stay up, and look how you want it to. They will be there throughout the entire process of the construction work to ensure everything is going to plan and keep you updated on the progress.
Architects can draw up the plans, make the measurements, advise you on the best materials to use, sort out the planning permission that is required, and design the buildings. Architects can also design small rooms to make them seem larger; for example, they can come up with better ways to ensure you are using the entire space to its full potential.
They will take everything into consideration, including how to get the most sunlight, how to position the building to get the most out of it. As well as this, they can also help you decide where is best to put your sofa to optimise your space better. They are highly trained and qualified, and they must go through a series of exams to become a RIBA-chartered architect.
If you're in the process, or wanting to start the process of building your home from scratch, then it is definitely worth investing in an architect to help get the best out of your ideas. They can help you with value for money, and every other step the project comes with.
Hiring the Best Architects by Asking the Right Questions
To hire the best architect for you, it is important that you ask the right questions. You can do this by having a consultation with the architect to get to know them and the work they do better. Here are a few examples to help you find an architect that is suitable for you:
How much do they charge?
Affordability is very important, as you need to ensure the architect can fit within your price range and budget. If not, then this isn't the right architect for you.
Have they got any previous projects to show you?
Looking at the architect's previous work will give you an idea of what they do, and if they are right to take on your project. It also shows how good they are at their job.
What services do they offer?
Finding out what other services they offer could be beneficial, as the architect may be able to help you with some other project ideas you have.
What projects do they specialise in?
For example, do they have more experience in working with commercial projects or residential projects, or would they rather work and design structures?
Do they liaise well with your customers and other workers?
It is essential for your architect to have excellent communication with you, and also with the other project workers so that it runs smoothly from start to finish.
What you can Expect your Architect To Do?
Your architect has a lot to do with the overall project and will be there every step of the way, from start to finish. Firstly, they will listen to your requirements and take into consideration your budget. They will then design your project with you and sort out the planning permission, materials and measurements.
Your architect will then organise the construction work, and communicate with the builders and other workers to ensure the project runs as smoothly as possible. If anything happens along the way, or any problems are encountered, your architect will resolve the problem and also keep you updated.
For the entire duration of the project, your architect will manage everything. They can take the stress away from you, and also give you the best tips for making a profit out of your project if it is commercial based. An architect can help you get the most out of the space you have, and help you with the interior too.
Alongside all of this, during the project, your architect will communicate with you any problems and liaise with you to find the best solution that suits you. They will draw up the entire plan to uncover any potential issues before the project has started to avoid time-wasting. Your architect will also be on hand at all times if you need to discuss anything with them, and they will always make sure you are happy with the progress.
How to Start a Conversation with Architects
There are many ways to converse with architects on the initial consultation. Here are a few of the ways you can start a conversation with architects to ensure they are right for you and your project:
Online Consultation
On the company website, there will be an online consultation where you can send the architects your ideas, and they will get back in touch with you. This consultation comes with a no obligations policy, so if you change your mind about that company, you aren't obligated to go with them.
Phone Consultation
Having a telephone consultation is simple, with no obligations, so you don't need to worry. Just use the list of questions provided on this page, and you can see if that company is right for you. It's easier to have an actual conversation over the phone, as things can be better described.
Office Consultation
If you would find it easier to meet face to face and show the architect your plans, then why not schedule an office consultation so you can discuss more in detail. This is a more formal way, but it will be easier for the architect to see your plans and tell you the best solutions to make it work.
---
This article provides information about hiring a local architect. If you are looking for a local architect in Twickenham or London our architect is available to discuss your project. You can find out more about our architectural services in London here.
Architects Near Me
Are you looking for architects near me? If you are looking for RIBA local architect services in Twickenham and the surrounding areas. Trimble Architects works with clients throughout London and the surrounding areas including:
Bob Trimble is a chartered architect registered with RIBA. Bob Trimble has 30 years of experience working with residential and commercial property projects. For 4 years, Bob Trimble has worked from his housing association and private architectural practice for clients throughout Hounslow, Twickenham, Richmond, Kingston Upon Thames, Teddington and the surrounding areas of London.