How Are Planning Applications Decided
Posted by:
Admin
Tags:
planning application, planning application process, application process, the planning system
Posted date:
01-02-2022
Do you want to find out more about how planning applications are decided? We look at how to get your application validated, checked and registered.
Bob Trimble is a chartered architect registered with RIBA with 30 years experience in the industry. Trimble Architects work throughout Hounslow, Twickenham, Richmond, Kingston Upon Thames, Teddington and the surrounding areas of London.
How Are Planning Applications Decided?
For planning applications to be approved and decided, there is a decision-making process that a planning officer and other delegated powers will move through. Your local planning authority (LPA) will ensure that all detailed information, drawings and submitted reports are correct, taking into account any financial information they require.

You will be assigned a planning case officer whose job is to complete a site visit, and the decision is generally determined after their consultations and reports.
The final decision is met during the committee meeting after the relevant documents and interested parties have summarised and brought up any planning issues. From there, they will either grant permission or refuse permission, typically offering further information and a feedback form on if you met the appropriate conditions.

Meeting agendas are typically shared with the group from the relevant government department, with which you will be most familiar. The local council will have a planning committee that meets every month to eight weeks to discuss major planning applications and relevant planning issues.
The Local Planning Authority (LPA) will publicise the planning application in the local media, giving the affected property owners and neighbours a fair chance to become aware of the proposal.
Local planning policies will affect how this process works, but the development plan and site notice will be typically published to allow for consultation responses, sometimes spanning 21 days. Complex applications will take longer than this, however.
You should familiarise yourself with the Planning Portal before submitting to a development control committee, as this can help get the wanted appeal so much faster.
This article will explain more about the planning decisions made by your local area, the planning policy and how you can help increase efficiency when waiting for a decision notice, along with appealing a decision.

Application validated, checked and registered
Most planning applications follow this above process and can be the most time-consuming aspect while you wait for planning officers to cross-reference documents and ensure fees have been paid.
All personal or financial information must be collected for planning permission to be approved, and the applicant will be considered from the point where the information is declared valid.

The officer recommendation can only be granted when you have submitted a location plan, site plan, material considerations, planning proposal and surrounding areas. Other mandatory documents must accompany these, along with the payment fee.
If you meet the planning conditions attached and the decision-based process has ended with the approval of your project, it will be 'registered' and given a reference number.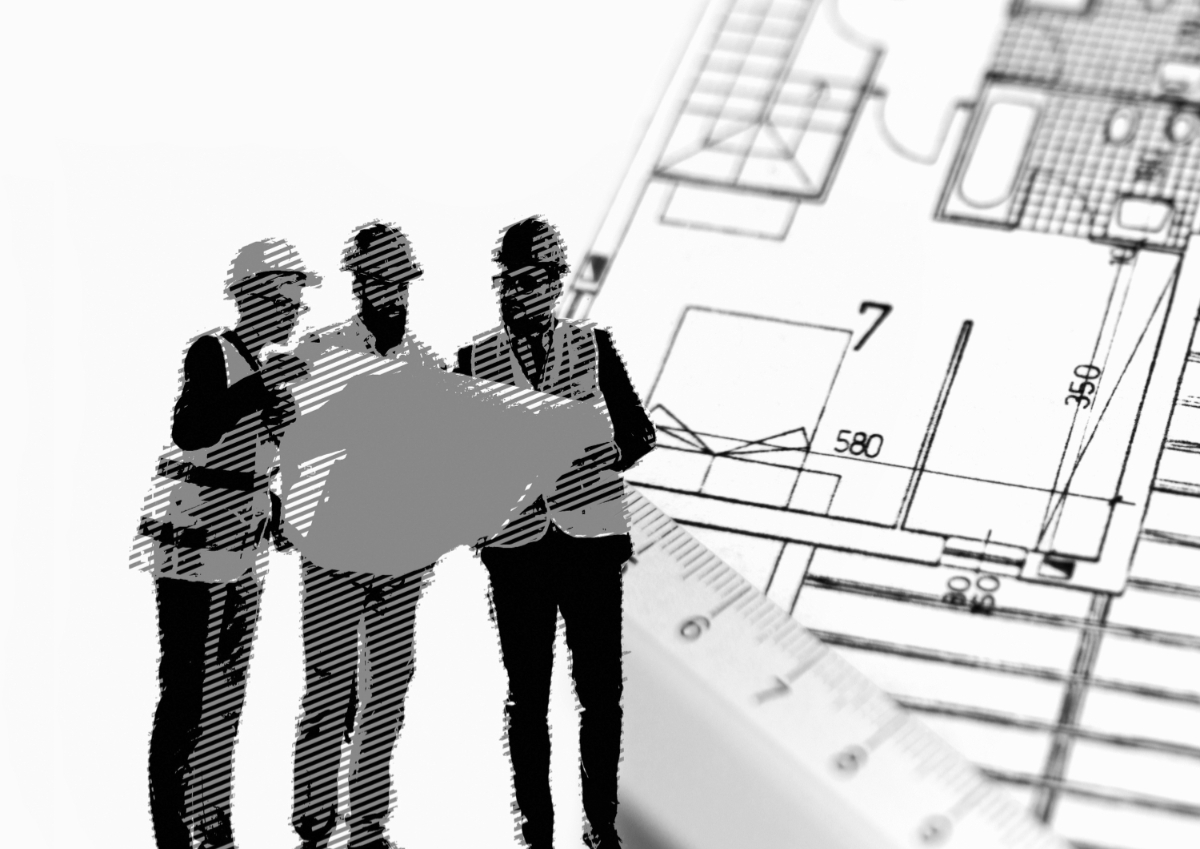 Application determination
The determination stage is where the local planning authorities will publicise your planning proposal to interested parties and neighbours. This gives them time to comment on the decision in regards to the surrounding area.

Part of your planning application involves you accepting responsibility and acknowledging the surrounding environment, providing arrangements for how you will deal with it.
The Planning and Compulsory Purchase Act 2004 outlines that all planning issues concerned with a local area must involve a Statement of Community Involvement (SCI). All persons in the community are entitled to consideration and comment during this phase, which the council will assess and advise on.

Other consultees may involve an Environment Agency to ensure that the proposed property development does not affect the natural land. Noise, parking, highway safety, government policy, design and materials and disabled person's access will also be considered during this time.

Decision notice
After this allotted time, a formal decision notice is issued to the applicant and/or their agent, which outlines the decision made from all the information gathered from consultees and the relevant paperwork.
The district council may request further conditions be submitted, or they will approve the planning proposal or refuse.

Approved Applications
Planning applications that the local council has approved can enter development unless other conditions have been proposed. In the case of further information being required, this is called a 'discharge' of conditions.

Where the committee determined that your project required more details, you must spend this time completing a new form and paying the fee before beginning work.
The details will be discussed further in your decision notice, which should be completed with ample time. The fee is paid for each request, not for each condition.

Refused Applications
While your decision notice will outline the details, you can request further support from your case officer, who will be more familiar with your project.
There are workarounds for those that receive a refused application, which should be discussed and worked through with your relevant planning authority and case officers.
Changing some details may result in another application being submitted, which can be free of charge if done so in under 12 months of the initial application.

When does it expire?
Your planning permission, when approved, will expire three years after the approval date. You have this time to commence development, so you should extend the expiry period if you believe it will take longer.
"Commencing" development can pertain to many things but generally covers any form of construction, demolition, digging a trench, or laying an underground pipe or more.
When you begin development, you should ensure that completed work is done in the right order to the project and not done so to extend the validity of the permission. Site managers will ensure this is being done correctly.

There is no guarantee this extension will be approved, and even if the design is the same as before, you may be faced with denial the second time.
You will save yourself time by checking with your local planning authority to see if the planning policy has changed since the initial application.

The planning system has been meticulously adapted over the decades, and a council must always grant or refuse permission for a planning proposal in their designated area. Whether you are planning to change the use of land or the buildings on it or build new on land, you will need to seek planning permission via the planning system.

Applicant
The first stage comes from the applicant. This is the person or organisation that wants to make a change to the land and needs to complete the necessary planning proposals.

Agent
In some cases, an applicant will choose to hire an agent to complete and submit planning applications, but this isn't necessary. The applicant can complete the paperwork themselves, but this is an additional step for those who want it.

Council
During these stages, the local council reviews and processes the documentation, as they do with all local and major applications. They are responsible for receiving comments on the proposed plan from neighbours and other interested parties.

Advice
You will always receive a planning officer to assist with Development Plans and make important decisions on the application, ensuring approval. Your local planning office can supply advice and support to you, as these officers have greater knowledge of the local area and planning requirements.

Can I Appeal against a planning decision?
In the case where the planning process results in a denial, and you believe this to be wrong, you are entitled to appeal the council's decision. In most denial cases, there may be conditions that you need to change for approval to be met, but if you refuse these conditions, you must follow the guidance of the Planning Inspectorate to submit an appeal.

If you require further assistance with planning permission, approval or appeals, please contact our team today, who can assist with commercial and domestic projects.

Planning Application Architects Near Me
If you are looking for architectural services throughout Hounslow, Twickenham and the greater London area, then get in contact with our team today. We can offer advice and begin guiding you towards making the right decision.
Bob Trimble is a chartered architect registered with RIBA. Bob Trimble has 30 years of experience working with residential and commercial property projects. For 4 years, Bob Trimble has worked from his housing association and private architectural practice for clients throughout Hounslow, Twickenham, Richmond, Kingston Upon Thames, Teddington and the surrounding areas of London.