Living in Richmond London
Posted by:
Admin
Tags:
richmond, living in richmond, richmond london, property in richmond
Posted date:
18-11-2021
What is it like to live in Richmond? We look at the various factors that effect the life and property of residents living in Richmond, London. Read more about the property in the area.
Bob Trimble is a chartered architect registered with RIBA with 30 years experience in the industry. Trimble Architects work throughout Hounslow, Twickenham, Richmond, Kingston Upon Thames, Teddington and the surrounding areas of London.
What is it like to live in Richmond?
Richmond, located in South West London, is a very affluent area and is often considered to be one of the most 'opulent' and 'trendy' London towns. Within Richmond, you will find some of the most pricey properties across all the boroughs along the border of London. Many celebrities, TV personalities, musicians, and millionaires live in this area so don't be surprised if you bump into the odd familiar face every so often.
Richmond for the most part is located in North London, but crossing the Richmond Bridge will take you into South London territory. Richmond Upon Thames is found in the county of Surrey, which is right next to the border of Middlesex. It is also generally treated as part of Greater London. Richmond has its very own tube station so it's not difficult to get out of town for work or otherwise.
New Developments
London Square has recently fixed up The Star & Garter, the old home for ex-military workforce crew with disabilities.
The Star & Garter contains three-bedroom flats which start at around £2.45 million, and two-bedroom penthouses which start at £2.65 million.
Transversely, on the other side of the road, London Square has also developed the Georgian era Ancaster House into three beautiful houses.
Here they have crafted a gorgeous four-bedroom house, as well as three mews houses. The four-bedroom properties are remaining in listed conversion, and have prices starting at £3,995,000. The new-build four-bedroom property named Mansfield House is priced at £5.25 million.
The Berkley Group have recently put together fifty-seven three, four, and five-bedroom properties, as well as seven flats and thirteen affordable houses, which are available through PA housing which is found on Church Road.
Affordable homes
In Richmond, the closest shared-ownership housing can be found in So Resi Twickenham. Here there are new one and two-bedroom flats for sale, available on Holly Road. The one-bedroom flats are priced at around £100000 for a 25 per cent proportion of a home with a full value of around £415000.
Renting
In Richmond, rentals can range from being huge houses for families to simple one-bedroom flats for people living alone.
In terms of pricing, two-bedroom flats usually range from around £1,300 a month, this is in a recent conversion found on Grena Road, up to around £5,200 a month for a flat within the Ham Common converted mansion.
At the previously mentioned 'The Star & Garter' on Richmond Hill, a two-bedroom flat will cost you about £4000 per month.
One of Richmond's most delightful properties is The King's Observatory found in the Old Deer Park. This building was commissioned by George the Third from William Chambers all the way back in 1767.
This building has some incredible architecture, such as a cupola constructed specially for looking at the stars. This property is available both unfurnished and furnished for £37000 a month.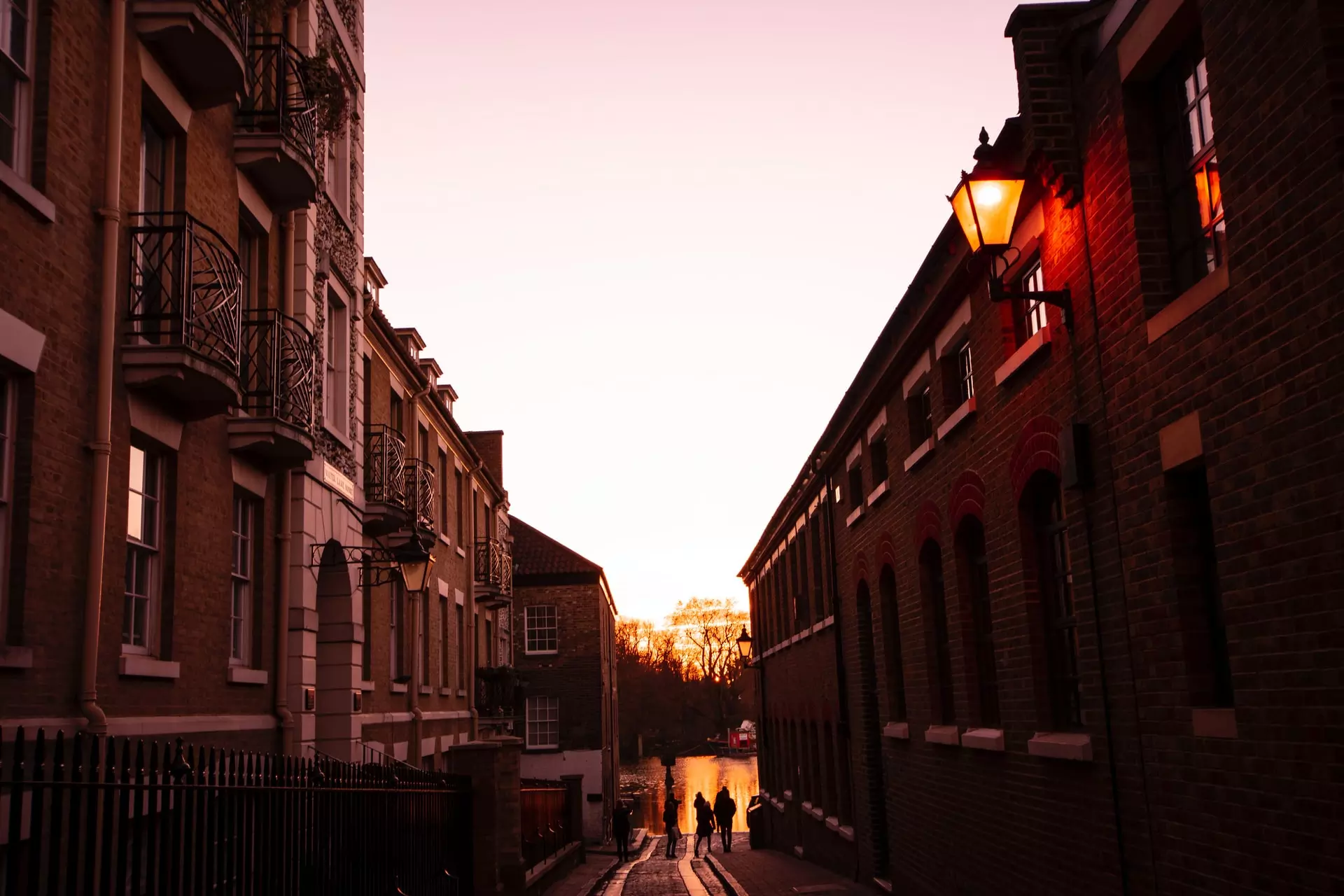 Moving to Richmond
Richmond can be found on the right on the outskirts of South West London. A long time ago, the riverside town was a haven for the royals of England to relax in and experience fresh open fields and plenty of grounds for hunting. Richmond is now very popular with retired couples and families.
Richmond has a real feeling of community within its residents, and there is a wonderful selection of both independent and state schools dotted around the town. If you can believe it, surveys have shown that the public of Richmond are healthier than the average person living in the UK, and when it comes to unemployment and child poverty, Richmond is the lowest in those areas within London.
House Prices in Richmond
Richmond is one of the most expensive boroughs in all of London, ranking at about seventh on the list. The average property price in Richmond was around £750,000 in 2017 so you can only imagine it has grown considerably since then. This price makes Richmond out of most Londoner's price range. But for the lucky few who have the money to move themselves to Richmond, they are sure to be delighted by the wide range of beautiful properties.
Richmond has everything from old Victorian-era houses to new build apartments along the riverbank. The most expensive properties in Richmond are found in Richmond Green and Richmond Hill. If you are looking for a property slightly more affordable then take a look at Ham, Mortlake or Barnes.
Who Lives In Richmond?
Though Richmond's community has a whole host of different demographics and cultures, Richmond is definitely most popular with new young families, retired couples who have moved to simply relax, and professionals.
Don't be surprised to see a lot of financial workers, entrepreneurs, and entertainment personalities darting around town.
Many of these people listed move to Richmond for its excellent schooling, beautiful outdoor spaces and quick access to Central London.
Shopping
If you want to spend a day treating yourself and shopping then you must visit Richmond's high streets. Richmond has a wonderful collection of shops which range from well-known brands, all the way to designer boutiques and stores. There is plenty of vintage and antique stores too.
Where to eat
There are a wonderful variety of restaurants in Richmond to suit all kinds of different situations.
For luxurious meals, Richmond has its fair share of Michelin star restaurants, and for a more relaxed and laid-back atmosphere, Richmond also has plenty of pubs and cafes for family dinners out.
Michelin star restaurants include The Glass House, which boasts a delicious menu and a tasty selection of wines.
Where to drink
You don't need to lose sleep over where to drink in Richmond, the town is full of magnificent pubs such as The White Swan, which is hidden away and located behind the Richmond Green.
They are known for their exquisite Sunday roasts and wide selection of beers. There is also the hidden gem, The White Cross, along the river.
If you are thinking more about nightlife, then the Pitcher and Piano is a great bar that overlooks the Thames and can be found right next to Richmond Bridge.
Culture
Richmond is packed full of cinemas, art spaces and galleries. If you are a fan of Theatre, then located on the Green is the Richmond Theatre.
This 115-year-old venue is proud of hosting some of the UK's most in-demand shows, ranging from dazzling musicals to tear-jerking dramas.
Richmond also holds The Orange Tree Theatre and The Half Moon pub which often hosts live music and comedy events.
Sports & Leisure
For sports fans, Richmond can cater to a diverse selection of activities. The Richmond Athletic Ground is the home for Richmond and London Scottish rugby groups.
Not far away is Old Deer Park, which is London Welsh's home. For Harlequins rugby, the home is The Stoop, found in Twickenham, just a small walk from Richmond town centre.
If you are interested in polo then there is plenty of this game played in Ham.
Parks & Green Spaces
Richmond Park is the biggest of London's eight Royal Parks and is also the largest enclosed space in London.
Richmond Park is also a European Special Area of Conservation, London's number one Site of Special Scientific Interest, and a National Nature Reserve too.
The site has stunning walks, a gorgeous view of London from King Henry's Mound, many cycling routes, fascinating wildlife such as deer, and even a ballet school too.
In Kew, you can find the Royal Botanical Gardens, a UNESCO World Heritage Site where you can find over 30000 different plant species.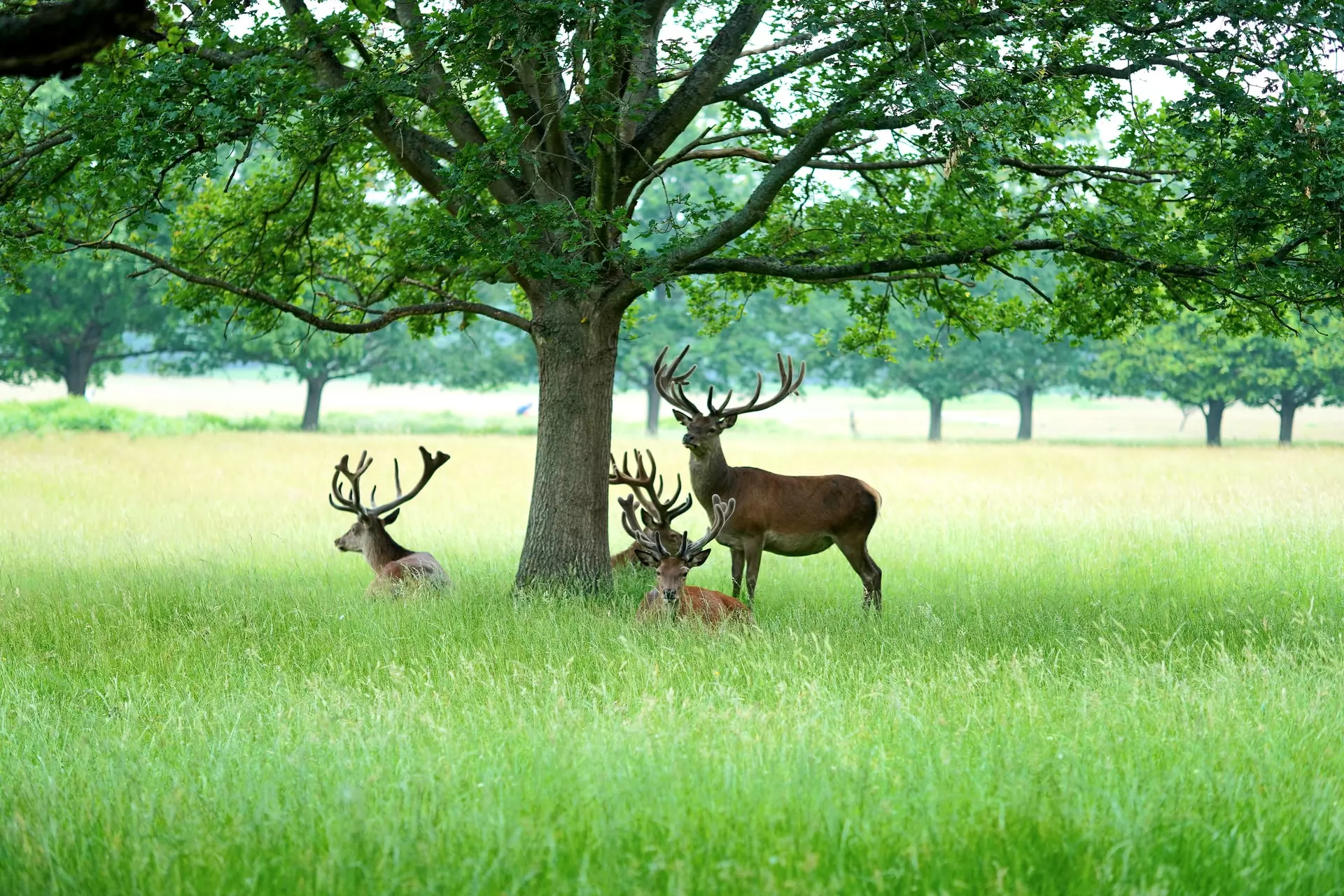 Architects Near Me
Are you looking for architects in Richmond Upon Thames? If you are looking for RIBA local architect services in Richmond and the surrounding areas. Trimble Architects works with clients throughout London and the surrounding areas.