Making Buildings More Accessible
Posted by:
Admin
Tags:
Posted date:
07-09-2021
How do I make buildings more accessible for disabled? Find out more about making buildings more accessible. A qualified architect will understand accessibility needs to design accessibility improvements.
Bob Trimble is a chartered architect registered with RIBA with 30 years experience in the industry. Trimble Architects work throughout Hounslow, Twickenham, Richmond, Kingston Upon Thames, Teddington and the surrounding areas of London.
Understanding Accessibility Needs
It is a human right that everyone, regardless of their level of physical disability, must access all buildings and efficiently utilise all the facilities available to the public.
Whether they struggle with hearing, vision, the inability the move certain joints or aspects of their body, etc., every building should provide facilities for all people. It is essential for those planning a building project to keep in mind and include the necessary features such as ample handrails at numerous directions, adjustable workstations, and accessible restrooms suitable for disabled individuals.
There are numerous aspects of navigation that need to be carefully considered and designed. Needs must be met by all public buildings and property to comply with the Disability Discrimination Act 1995 and current ADA regulations.
When you and your architect are designing your new build, whether it be a home or establishment building, you want to consider whether or not someone in a wheelchair would be able to move around and navigate your chosen flooring with ease.
You want to consider incorporating lifts at points in several storey projects, accessible toilets with hardware handrails to assist them and automatic sensory doors that will open as soon as it detects someone close by.
Each aspect helps promote the independence of the disabled customers, employees or housemates in your building.
Your architects working on your building project may need to add curb cuts or ramps on sidewalks or by entrances so that wheelchair users can have routes enter your property with ease.
It is a great idea to extend the width of doors for wheelchair use and eliminate any high pile carpet that could obstruct movement.
A great way to tackle how you can make your new builds less inaccessible is by receiving help from an accessibility expert to audit the building every three or so years or more frequently.
You may search and find an expert outside of your organisation or field, or you want to utilise a colleague familiar with the necessary documents to audit your buildings accessibility levels.
The documents you will require to complete all of these audits are as follows:

Technical Guidance Document Part M - Access and Use: 2010
BS 8300:2009 + A1:2010 Design of Buildings and Their Approaches to Meet The Needs of Disabled People.
Code of Practice.
Building for Everyone: A Universal Design Approach
Ensuring you regularly do audit checks on your building's accessibility allows you to collect all the correct information and discover any issues with the project you're designing or building that already exists.
If you have these documents or an expert on hand, you will receive the advice necessary to solve these problems with affordable solutions.
If you are dealing with an existing property rebuild, use the National Disability Authority's Guidelines for Access Auditing of the Built Environment.
The guide gives the property owner a detailed description of the access audit structure and is the most perfect, useful and comprehensive way to complete an audit for your building.
Once the audit has been thoroughly completed, you must develop an implementation plan to quickly address each problem and issue that your reports have discovered and prioritise the most significant.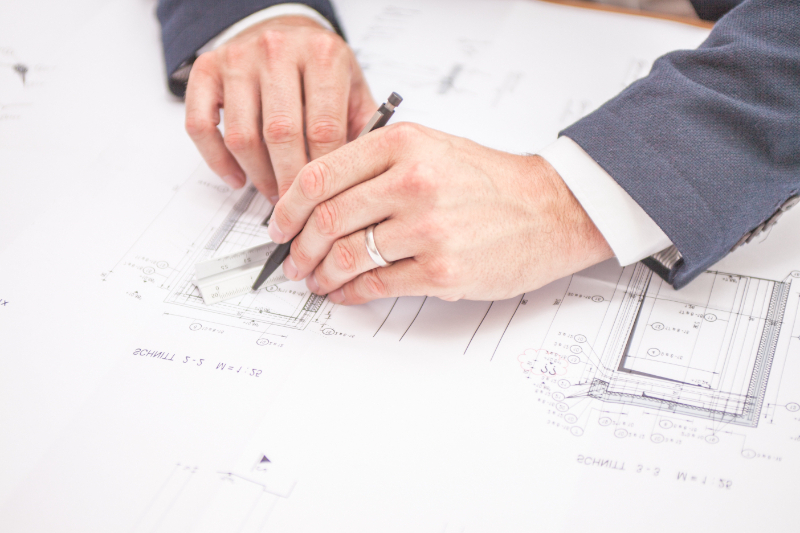 Develop an Access Handbook
The National Disability Authority's Access Handbook Template is a handbook used for maintenance personnel, management, and new staff; all staff members in a building should be aware of it.
The handbook explains how you can define the features and facilities of your building to your employees and guests to maintain and comply with all necessary regulations and health and safety laws.
The Develop and Access Handbook makes sure to include aspects such as:
Background Information and Advice on Accessibility
How to get into the building, information on the accessibility of nearby local public transportation.
Information on all available, accessible facilities in the building, for example, Lifts and potential Stairs Lifts, Accessible Toilets, Accessible Parking Spaces.
Management Responsibilities for Disabled Guests, Employees, Customers, etc.
Guidelines for Accessible Signage
A Structured Maintenance Audit Template
Accessible Evacuation Plan for Emergencies
All staff, especially those that work in these specific areas or positions, should consistently refer to this handbook and update them as situations and aspects of the property change.
Making a building wheelchair accessible
Public buildings require accessibility for wheelchair users. There is always an increasing need to make buildings that meet those with limited mobility and people with disabilities that hinder certain activities.
Many older buildings are being redesigned by architects and adapted in the modern-day to integrate more accessibility.
Here are some ideas and tips to consider when you are redesigning a building to make it better for wheelchair users:
Do a Wheel Through
One of the best ways to ensure your building has adequate accessibility is to get the help of a wheelchair user; this may be a potential staff member or a customer. You may discover that the flooring and entrances you have chosen make it either easy or an incredibly challenging task to enter or move around.
Ensure you allow them to test every different room and its key features, such as light switches in all office rooms, bathrooms and kitchens, and emergency exits. Once you receive reports and reviews from your testers, you can begin to amend any issues with cost-effective solutions.
Automate your Entry Doors
Automatic doors are the best options for those with mobility difficulties, and it allows them to move independently and enter and exit buildings with ease.
Designers can fit any panels with limit switches on touchpads to automate all doors and places within reasonable reach of wheelchair users.
Electric motors and sensors can also be installed so that once a person or wheelchair user moves in front of it, the door immediately opens.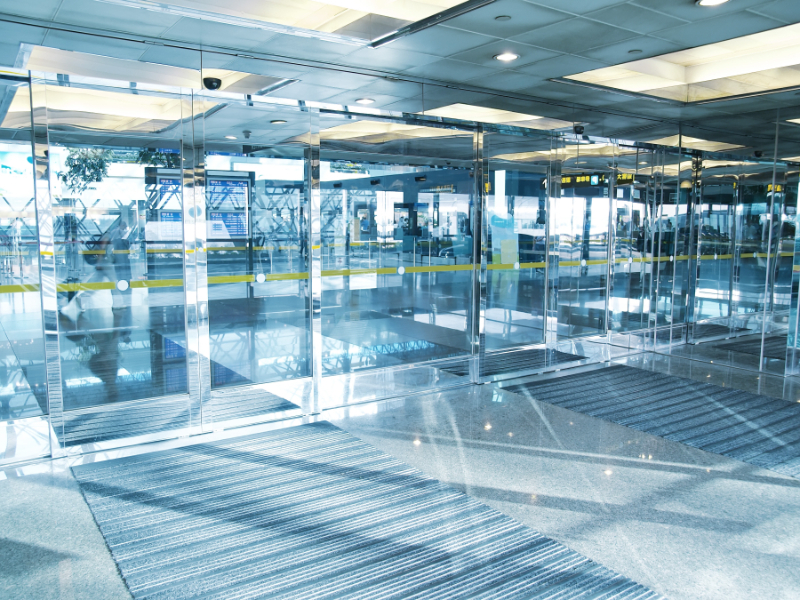 Check the Exterior
The exterior is just as important as the interior when it comes to accessibility. Parking spaces should be allocated to disabled people and marked out for customers, employees or guests to see at the front by the entrance. The surfaces near your building must be tarmac, a similar alternative material that allows constant easy access via wheelchair.
Create Good Lighting Systems
Lighting in your building is also a priority; it must be bright, accessible and efficient with automatic sensors. Sensors that turn off as soon as someone leaves the room save an immense amount of energy and allows for much easier access.
Alternatively, place all switches at a low enough level that means users do not need to stretch or bend.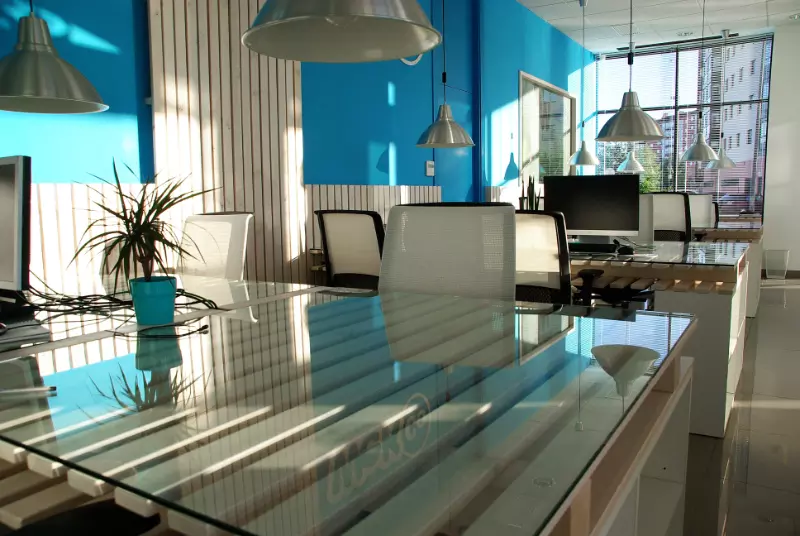 Make Rooms More Accessible/Spacious
Interior locations in your building must be more spacious and accessible to provide support, alongside a pleasant and straightforward experience. It would be best to be wary of offering lots of space for wheelchairs and other movement assistance devices to transport around freely.
You'll want to plot down any furniture thoughtfully, being careful not to obstruct any doorways or walkways, ensure each space could fit a stick, wheelchair or walking frame. Ramps are also a great way to create space for entrances and exits around your building or property, both internally or externally.
Minor changes to public phones and counters can comply with these DDA 1995 regulations.
Designing accessible toilets
Accessibility for toilets is paramount, as it is against the law to not provide toilets for your guests or employees working in the building premises. Numerous innovative factors must be considered when designing new wheelchair accessible toilets for your property:
Whilst standard toilets sit at the height of around 430mm from where they are placed on the floors, this could often lead to the wheelchair user pulling the red cord for further help or throw themselves across, and neither is ideal and often dangerous.

Fit toilets at the right height so that your clients, customers or employees experience less struggle.
Ensure you and your architect plan a washbasin in the correct position, one that will not provide further struggle for your wheelchair users and ultimate support.

The best dimensions to be installed into office toilets and bathrooms are stated and can be found in the Building Regulations and Building Standards Diagrams.
Consider other accessories, such as disposal bins, tissue dispensers, shelves between washbins and toilets that one may use for colostomy bags and other essentials.

Other essential features may be audio-visual alarm systems and RADAR locks to ensure that your users are always safe and secure.
Install grab rails on the walls for assistance. These can be vertical, horizontal, or smoother drop-down rails that stand out and are of a helpful, clear colour for the visually impaired.
Install grab rails on the walls for assistance. These can be vertical, horizontal, or smoother drop-down rails that stand out and are of a helpful, clear colour for the visually impaired.
Ensure there are at least 1.5m square metres of space outside the cubicle door.

The door opening must be around a minimum of 900mm wide, with an outward opening door, creating more space inside the bathroom for movement.
Are you planning disability adaptations in Twickenham or the surrounding areas of London? Follow the link below to find out more about architects for disabled living in London.
Architects Near Me
Are you looking for architects near me? If you are looking for RIBA local architect services in Twickenham and the surrounding areas. Trimble Architects works with clients throughout London and the surrounding areas including:
Bob Trimble is a chartered architect registered with RIBA. Bob Trimble has 30 years of experience working with residential and commercial property projects. For 4 years, Bob Trimble has worked from his housing association and private architectural practice for clients throughout Hounslow, Twickenham, Richmond, Kingston Upon Thames, Teddington and the surrounding areas of London.