New Kitchen In A Grade 2 Listed Building
Posted by:
Admin
Tags:
GRADE II, LISTED BUILDING, KITCHEN
Posted date:
29-09-2021

A common question from people who own historic buildings is: Can I put a new kitchen in a Grade 2 listed building? We look at what alterations are permitted in a Grade II listed building including kitchen upgrades.
What alterations can I make to a Grade II Listed building?
Buildings up and down the country can be listed for many reasons; for example, plenty of the time, they have some particular architectural, often historical interest that many deem vital to conserve.
Especially if these pieces to preserve come from one specific period in time gives it further importance. Or perhaps the area where the household or property is located is historically relevant; therefore, this affects the adjustments that can be made, and local officers and authorities can refuse any alterations. Many laws and rules govern what is possible and impossible both internally and externally in a listed building.
Various homes fall directly into the Grade II category since it is much less rigorous than any Grade I listing.
A general rule of thumb is that you may maintain your property by utilising traditional methods and various materials without the need for any prior content.
You can do so by replacing any existing modern kitchen or dining appliances or careful repairs to sash windows in the kitchen.

However, when dealing with more historic England properties, you will want to tread much more carefully; Victorian fittings in bathrooms or kitchens could be part of the listing that you mustn't make alterations to.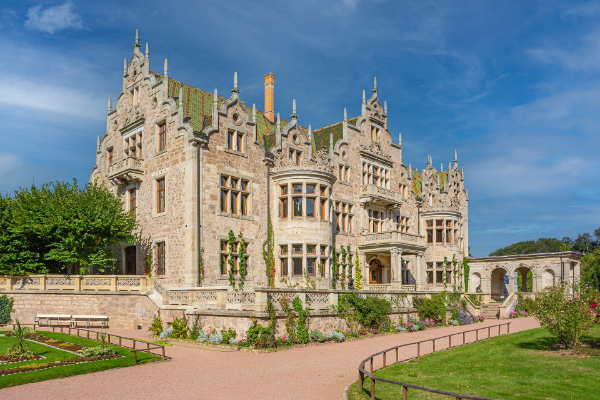 Whilst it may look nice to refresh the paint, you must be careful not to peel away the historical layers of the building or structure. The same can be said for your garden; the old tree that you may feel obstructs your view, or a leaning garden wall may be an aspect of the listing of your building.
It is possible you could require certain listed building consent if you wanted to repair, alter or go as far as removing it entirely from the property. The good news is, you can always seek advice if you are unsure what aspects are permissible for Grade II buildings.
One of the most highly recommended sources to search on is the LPOC (Listed Property Owner's Club).
They are a club in England that hosts annual shows in London, and these events help owners of any listed properties understand what can be done and what can't in terms of repairs, alterations and removals.
You can also contact any qualified local architects or architectural company in your area.
They are likely to be able to instantly detect the era a particular piece or feature comes from and whether or not it would be worth removing or altering.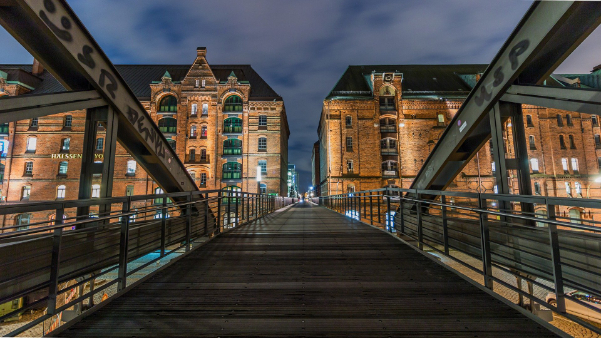 Applying for consent from listed building owners in England for your property can become a long process.

However, ultimately, it is something you must do, and planners will want to ensure you are happy with the results whilst maintaining the heritage of the grounds. Local authorities will have to access every variable involved to decide whether the plans you and your architect have created are suitable or not.
Making changes to an existing kitchen
It is a much more straightforward process for those who wish to replace modern plumbing, fittings, finishes, or wiring inside your existing kitchen with newer works. If the house is listed, you often don't require consent to replace the existing kitchen or dining appliances; however, if you find yourself having doubts, you'll want to check your plans with the local planning authority. If you wish to expand or reduce the size of a specific.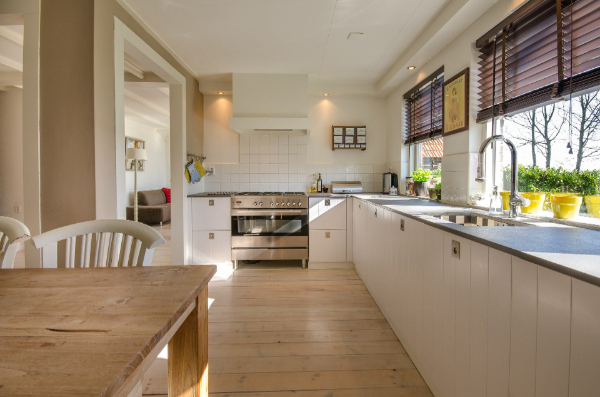 You may need permission if you also want to change the size of the room or alter features or structures that are part of your houses historic England character.
Suppose you require new pipework or need to fit additional equipment, for example, an extractor fan; you must do your best to avoid damaging any of the old material or fabrics, such as plaster ceilings or timber beams.
Any new services you import in must be reversible and easy to reach; this is because your wiring and plumbing systems must be regularly maintained and renewed for preservation purposes.
Before beginning your work, you'll want to find out whether or not your kitchens have any historic features unique to a specific period that are essential to the layout of the room or household.

You must expect that you need to keep any features including stone flags, a cast-iron range, a plaster cornice, fitted dresser, old floor tiles, a bread over or a fireplace. Any plan to remove these items will mainly require consent or some form of planning permission.

If you wish to move your kitchen to a completely different room, there are a multitude of issues that you must consider.
Reception rooms and offices often acquire numerous period features like plasterwork, chimneypieces or fine joinery that must be retained.
It can be incredibly challenging to rebuild a new kitchen into a more formally laid-out room without deconstructing all of its character.
Researching more about the interior of your property or home will allow you to accurately decipher whether enlarging, adjusting or moving your kitchen is the best option.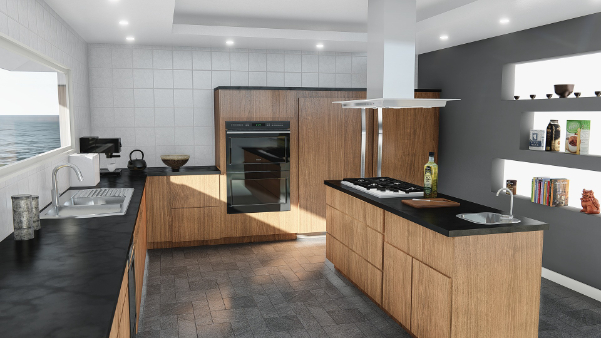 What can you do in a listed building?
Approximately 2.5% of the listed buildings achieve the Grade I listed status; this grading means that your property is of exceptional architectural or historical interest, perhaps even international significance, making its grounds or the building itself somewhat of a tourist attraction. Oxford University and London's Tower Bridge are two buildings among this percentage.
A very few Grade I buildings are private residences; most are of such importance that they are open for the public to visit.
Kitchen projects inside Grade I listed properties are challenging. They can throw up a wide range of issues when it comes to finding suitable solutions for fixing into the substances of the existing building, any extraction routes, rubble walls and soft lime mortar.

Grade II* Listed Buildings
A little over 5% of all listed buildings are awarded the Grade II* listed status. The buildings in England given this Grade are often considered of higher importance than those of particular interest. Grade II properties or lands are incredibly significant and carry some of the same restrictions as Grade I buildings, with little opportunity to make noticeable alterations or extensions.
The best example to give of Grade II* listed properties are North London's Erno Goldfinger's Brutalist style Trellick Tower and the iconic Battersea Power Station. When it comes to Grade II* listing, it protects the structure of the original roof for historical conservation; however, there is a possibility for some leeway.
How to approach your bespoke kitchen design and installation
Initially, your first task is to determine if your current existing kitchen has any listed status features protected by law. Some of the appliances and features covered in this department are; fireplaces, timber beams, old floor tiles, cast-iron range cookers, plastered ceilings, and original bread ovens. It is essential to be aware that consent regarding your plans can be revoked or refused just as quickly as it was once offered.
They can be especially denied if you have plans to adjust or remove original pre-existing features that have been on-site for far longer than when you bought the property or home.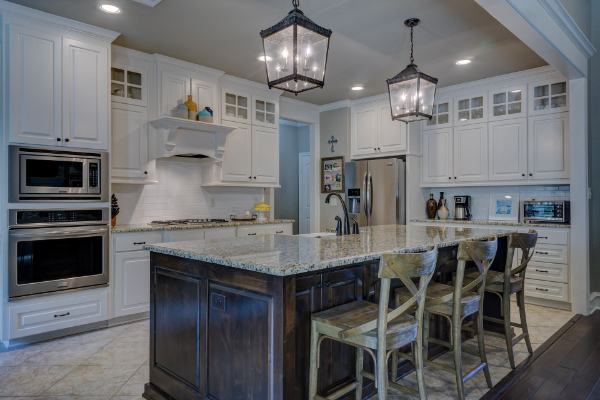 During the process of creating your kitchen-diner complex through choosing to knock down a wall that separates two rooms, or perhaps through moving the kitchen to a completely separate space, further issues will begin to crop up over time.
Several aspects will change the overall layout, such as the doorways, walls or chimney breasts, and these could, in turn, damage the existing panelling and plasterwork.
Any damage this extreme could result in rejection for your repair or renovation plans. Ensure that you have a thorough, clear understanding of your house or property's history.
Take careful considerations into the kind of kitchen project you have the best chances of receiving permission for.
Look closely at the interior and exterior, and all the original decorations will help you decipher what you can alter to enhance the room or your home's storage space.

Are you planning to work on a listed building in Hounslow, Twickenham, Richmond, Kingston Upon Thames or Teddington? We offer advice on planning permission for listed buildings throughout London and the surrounding areas.
Architects Near Me
Are you looking for architects near me? If you are looking for RIBA local architect services in Twickenham and the surrounding areas. Trimble Architects works with clients throughout London and the surrounding areas including: