Questions To Ask Your Architect
Posted by:
Admin
Tags:
Posted date:
07-09-2021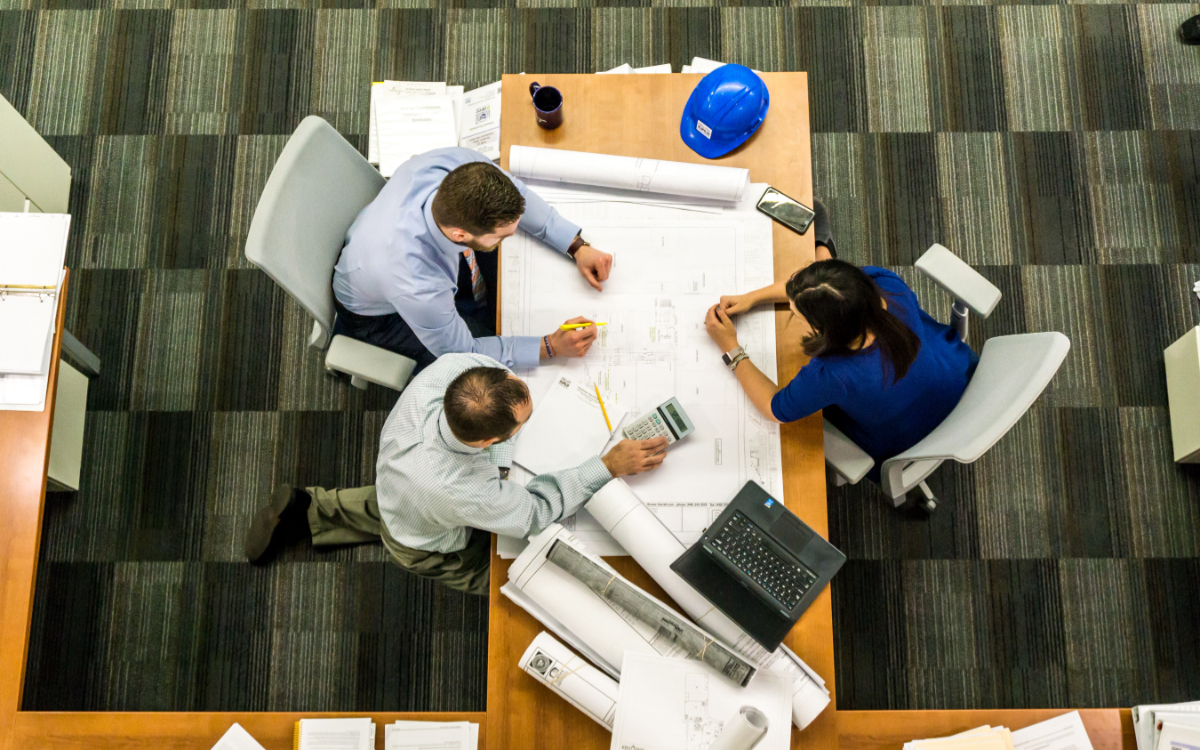 Do you want to discover the questions to ask your architect before starting a project. This article looks at the most important questions to ask an architect. Find out how to establish your own goals with a construction project.
Bob Trimble is a chartered architect registered with RIBA with 30 years experience in the industry. Trimble Architects work throughout Hounslow, Twickenham, Richmond, Kingston Upon Thames, Teddington and the surrounding areas of London.
What Questions Should You Ask Your Architect Before Starting A Project?
Let's suppose you have decided to embark on an entirely new build for the first time on a new plot, or perhaps you have chosen to renovate your existing house. A key aspect of planning this would be hiring an architect to play a role in your project's construction and design process.
Appointing an architect will ensure they are far more helpful to you than just a service provider for all the project technicalities. Your architect will be present during almost the whole process.
They are there to advocate for you during the construction and assure your dreams and visions are brought into reality. Therefore, you must ask all the right questions when you initially meet with any architect candidate, as this way, you can ensure you select the right person for the job.
There are numerous significant issues to consider and tackle during this meeting, but what are they? Well, firstly, you'll want to ensure you think about the credentials of the architects you meet with or research, their training and experience, the budget you are working with, their specific methods, and the time frame you are working under.
It is so important that when you meet with your architect, be sure to ask them for a portfolio of their projects and previous works.
Most respectable architects in the business will display the positions they have designed and assisted in completing. Trust your instincts, and this is a vital piece of advice we would offer you. If you have a clear, particular vision in mind for your project, stick to it and search for an architect that can only enhance your work brief and that will work with you closely to achieve your task.
Be prepared for your architect to bring their ideas to the table when taking on your project. Ensure the two of you are frequently on the same page with each design and planning process aspect and thoroughly invested in the project.
You can also check you've made the right decision through contacting and communicating with their previous clients for references. It may be best to ask about the architect's communication skills, their responsiveness and how good they are at detailed problem-solving when issues arise.
Following UK laws, anyone who refers to themselves as an architect must have received professional training and be registered.
Before you scope out contracts or begin discussing manners of planning permission, it is best to make sure your architect has all the necessary, proper certification to work on your project.
ARB membership is compulsory, and if you find that your architect is part of an accredited RIBA Chartered Practice, this will only further assure you of their experience and knowledge of the industry.

Complete renovations or new home builds are some of the most expensive building projects for a home you will ever undertake in your lifetime.
Always remember that this is your home, so it's advised you enquire about all the experience and qualifications of your architect and all details you find to be particularly necessary.

Begin establishing your own goals.
It is essential that before coming up with questions you wish to ask your architect on your first build, you begin by asking yourself all the vital questions and ensuring you are fully aware of your answers. Ensure your vision is clear, from the new build or renovation style down to the kinds of materials you prefer.
What are your must-have items or layouts, what flaws presented in your current or past homes do you wish to avoid in this new build? You want to ensure that almost every aspect has been thought about carefully, that you have prepared and are ready to discuss all the aims you have for the project in your initial meeting.
Make sure to bring plenty of pictures and images, whether you choose to email them a package treatment or print out ideas. Ensure that you select a method to display the vision for your dream home so that the architect can thoroughly and fully understand your goals.
Establishing a clear goal from the get-go will ensure things move at a smoother pace and be more accessible as the process goes on.
It would help if you thought about questions such as:

What exactly are your design aims in this project? Ensure you can describe and show them clearly.
What would you like to create or change about the current space or the home you lived in previously?
What is the timeframe?
How much time and energy are you willing to expend during both the design and construction process?
What is a realistic budget for this new build or renovation?
Essential Questions to ask an architect
Is there a charge for an initial meeting?
Various quality architects respond and offer numerous different things within the initial forum of your potential candidate clients.
Many will put forward an initial short introduction that is free of charge; this intro will be your initial meet where you discuss the project you have in mind, the budget and the skills and abilities they could deliver to your build.
Before arranging any more meetings or accepting one candidate for the job, you must ask about the costs. It depends on the architect you are dealing with and the scale of the jobs they have taken on in the past to decipher if further meetings come at a cost.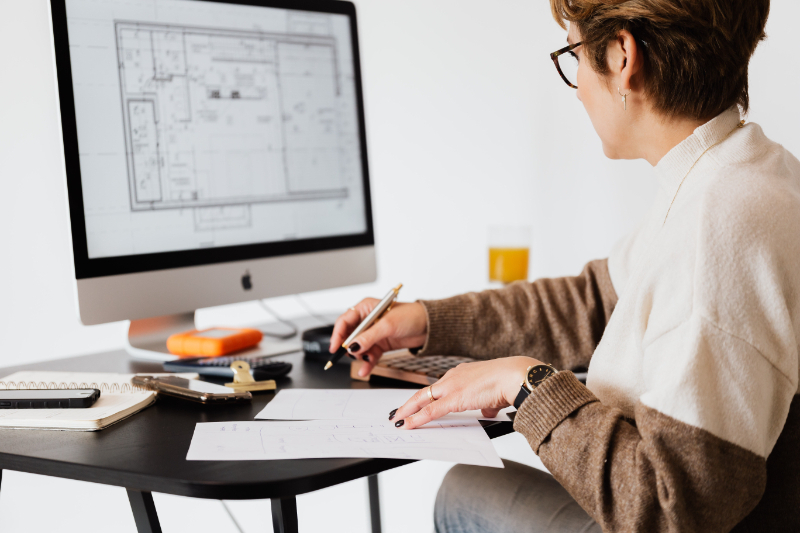 Can you confirm that you are a registered architect?
The title "architect" is only protected by the law. Thus, only the registered and fully qualified may use it.
However, companies can still use "architecture" in their company name or refer to staff as "architectural designers" even though they may not be registered. Such is why it is crucial to ask your architect for clarification.
Check the architect you are with is registered with all the necessary certificates and qualifications, for example, with the Architects Registration Board (ARB), a database that you may access publicly.
There are various benefits of selecting a registered architect for the job, and one is that they harness the ability to deliver guaranteed service.
All written, certified London architects will comply with specific responsibilities and regulations, such as ensuring health and safety throughout the process and maintaining Professional Indemnity Insurance.
Do you have a signature style?
You may wish to ask your prospective architect if they have a specific style akin to demonstrating in every job they undergo. If they do, you want to ensure their principles directly align with you and your particular vision.
You cannot expect modern architecture practitioners to produce designs for a period home or renovation; they aren't used to or perhaps may not be as skilled in that area as other architects may be.
The best way to ensure that the architect you are considering is stylistically equipped for the job at hand is to look at their portfolio and analyse their past projects. That way, you can formulate some expectations based on the work they have done beforehand. If you see designs similar to what you have in mind, they may be the architect for you.
What services do you offer?
Architects undertake a wide variety of services during their time working on your project. Suppose you have selected them to be the contract administrator for the new build or renovation.
In that case, your architect will take on the responsibility of carrying out frequent inspections, monitoring on-site progress, dealing with any queries and keeping a close eye on the costs in case changes are made throughout the process.
According to RIBA's guidelines, all of this, along with the proverbial job of designing and drawing up the residential building contract and instructing any required additional work, all becomes the architect's or contractor's job.
When will we be able to meet?
For those that work full-time, especially from 9-5 during weekdays, you want to make sure that you can meet with your architect and efficiently communicate outside of office hours.
Collect their complete contact details, including their phone or company number, website, and email address, if you require their urgent assistance with a decision.
What is your track record of successful planning applications?
If you have begun to see issues when securing planning permission in the past or on your current project, you will want to ensure that your current architect knows their track record when getting design drawings or plans approved by the local council.
A local architect may be the best way to secure approval; they will therefore be far more familiar with the planning policy of the town or city you live in and have garnered all the proper planning department contacts over time.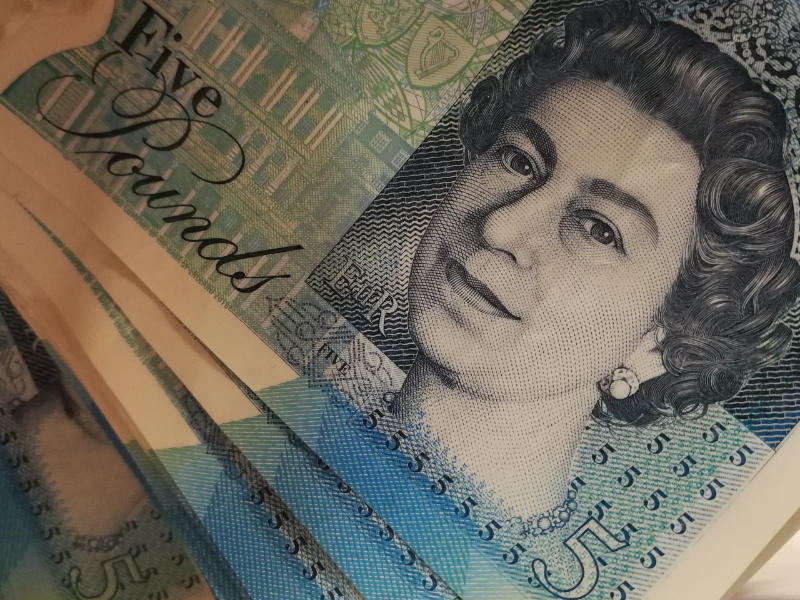 How do you charge?
The cost architects charge can vary wildly depending on your project's complexity and the services they intend to demonstrate during the process.
Some architects in London will want to offer up a fixed price sum that does not change in the process.
Some professionals offer lump sums at project intervals, and others may ask for a daily or hourly rate. There are some circumstances where the architects may ask for a percentage of the total cost.
Percentages can sometimes cause issues during construction, mainly if expansion problems occur and you must go over budget with arising costs.
Be explicitly clear during the initial meeting stage on best the fees can be charged between the two of you and what you require paying before the beginning of the process.
Do you already have a builder in mind?
Experienced architects, especially those in the field for many years, are likely to have built strong relationships with teams of builders. These builders are often used to the style they like to create and have a lot of knowledge of the techniques used.
It can be incredibly reassuring to employ a team of builders that your architect has successfully worked with in the past. If you find that your architect already has builders in mind, you may ask for a complimentary quote to estimate an overall cost.
How do I know I can trust you to complete my project on time and a strict budget?
Choosing architects who can prioritise your budget and still demonstrate your vision accurately without getting overexcited or lost in the aesthetics is crucial.
Be sure to ask for their track record and have them explain and elaborate on past issues, how they got out of them, etc.; hopefully, the architect you have chosen will talk through their recent successful projects with you, promising very little disappointment.
However, if you have doubts, speak to their previous clients and discuss the communication skills of the architect and the fluidity of the project.
What insurance cover do you have?
Does your firm have any outstanding legal issues? We're assuming that you don't want to work closely with an architecture firm on the brink of being sued or involved in any legal challenges or issues.
These projects reflect poorly on the company and staff professionals you have chosen to hire and could set back your project for many months or potentially even years.
Ask for proof from your chosen firm that they have the insurance to cover any accidents or legal issues for your peace of mind. Find out about any claims before you hire, sign any contracts or begin the planning permission process.
Do you see any potential challenges with my project?
Many related elements can obstruct the process and cause challenges and is it crucial that you detect these as soon as possible to find solutions quickly. If your design plans include anything unusual, if your property has been grade listed or if you live in a conservation area, these could prove to be difficulties and add further complications to your project.
The best way to see that you overcome these issues is by asking your architect early on in the meeting or design stages if they see any particular problems that may cause your builders extensive challenges or exceed your stringent budget.
They may be able to suggest an immediate solution or alternative, but similar, design to better suit your budget and help manage costs or timeline.
Will I be working directly with you?
With larger architectural firms, frequently, the process is relatively impersonal. The project is sometimes designed by someone completely different from who you may initially meet within the firm, someone with whom you have little relationship or contact during the process.
Ask who you will be dealing with to spend time with this person and ensure your project goes the way you want.
What's your relationship with the builder or trades?
It is worth querying with your architect on whether or not their schedule is completely available during the building process and whether you will be directly dealing with the builder or trades. Ensure you inquire about the service costs and if they offer any project management services in the process.
How can I be more environmentally responsible?
You may wish to spend more to reduce the carbon footprint of your new build and increase the energy efficiency of your home. However, you'll want to calculate the long-term and short-term return that it will have on your budget or investing.
If you are looking to save money in your budget, you may have to reduce some of your new build's more costly eco-friendly aspects.
It is worth consulting your architect and asking for proof of their experience in energy-efficient design in their portfolio or previous projects. The more questions you present to your architect, the better it will be and the more informed you if issues arise.
Will the completed project impact the value of my home?
It is always helpful to be aware of the value of your home or new building project, whether you intend to sell it in the future or not.
Your architect cannot see into the future to predict and guarantee the state of the UK housing market in the next few years. However, they are likely to briefly understand the valued features at a higher rate or expense than others. For example, many homeowners and seekers will appreciate a large kitchen over large basements or walk-in-wardrobes.
Are you planning to hire an architect in Twickenham or the surrounding areas of London? Follow the link below to find out more about project management consultancy in London.
Architects Near Me
Are you looking for architects near me? If you are looking for RIBA local architect services in Twickenham and the surrounding areas. Trimble Architects works with clients throughout London and the surrounding areas including:
Bob Trimble is a chartered architect registered with RIBA. Bob Trimble has 30 years of experience working with residential and commercial property projects. For 4 years, Bob Trimble has worked from his housing association and private architectural practice for clients throughout Hounslow, Twickenham, Richmond, Kingston Upon Thames, Teddington and the surrounding areas of London.