What Does a RIBA Architect Do
Posted by:
Admin
Tags:
Posted date:
28-09-2020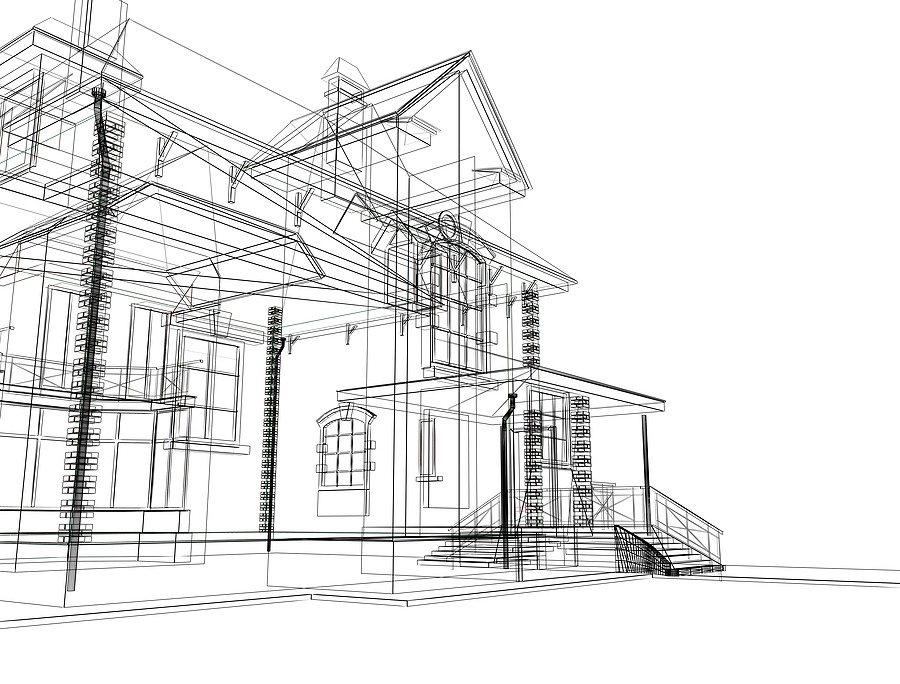 RIBA registered architects are professionally trained and highly skilled to enable them to bring your aspirations into reality.

By getting an architect on board, they will guide you through the construction, planning and design process whether you are adapting an existing property or planning to construct a complete new build.
Bob Trimble is a chartered architect registered with RIBA with 30 years experience in the industry. Trimble Architects work throughout Hounslow, Twickenham, Richmond, Kingston Upon Thames, Teddington and the surrounding areas of London.
Why use an Architect?
Architects are usually involved in every phase of the construction project. They will start with an initial discussion with their client through to the delivery of the final completed structure.

Their duties require specific skills from communicating with builders and clients to supervising, managing, engineering and designing.

Architects will spend a great deal of time explaining their ideas to clients, construction contractors, and others. All successful architects must be able to communicate their unique vision persuasively.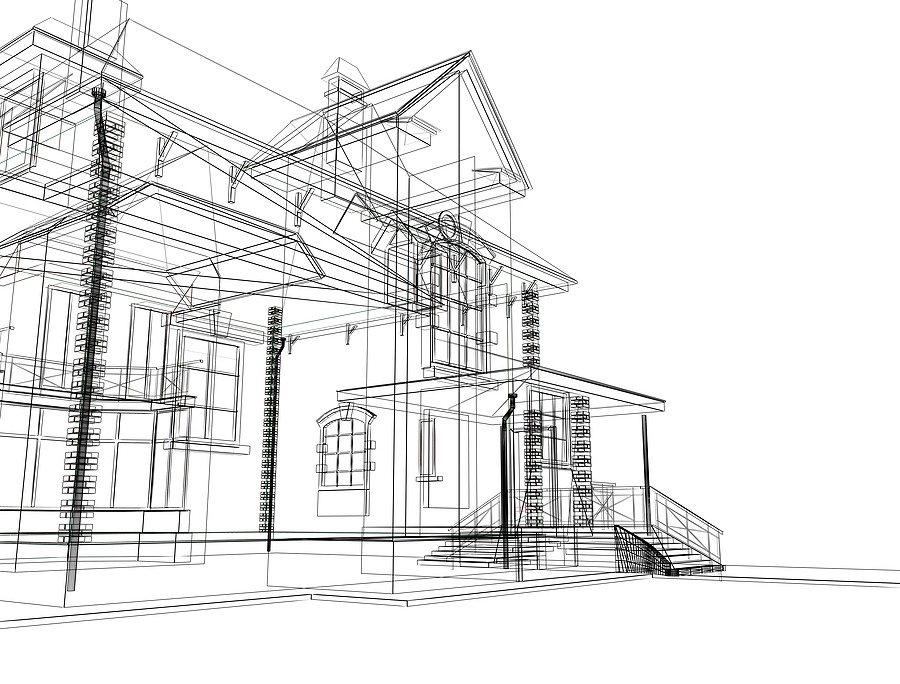 The architect will discuss the requirements, objectives and the budget of a project. In many cases, architects will provide various predesign services: specifying the requirements the design needs to meet, prepare a land-use study and cost analysis, select a site and conduct feasibility and environmental impact studies.

For example, an architect might determine space requirements by researching the numbers and types of potential users of a building. The architect will prepare a report and drawings and then present them to the client for them to review.

Once the architect has discussed and agreed their initial proposal, they will develop the final construction plans that show the details and appearance of the building for its construction.

The architect will accompany these plans with drawings of the structural system; heating, air-conditioning, electrical systems, ventilating systems, plumbing and communication systems. They might also include landscape and site plans.

The plans will specify the materials required for the building project, and sometimes they will detail the furnishings for the interior of the building. While architects are developing their designs, they will follow fire regulations, zoning laws, building codes and other ordinances, including easy access for people with disabilities.
What Does an Architect Do?
We all need somewhere to shop, meet, learn, play, work and live. It is architects who are responsible for the design of these buildings and places.
Architects will design buildings whether they are public or private, outdoors or indoors complexes, buildings and single rooms.
An architect is a licensed professional who is highly trained in the science and art of building design. They will develop the concepts of many different structures and then turn those concepts into plans and images.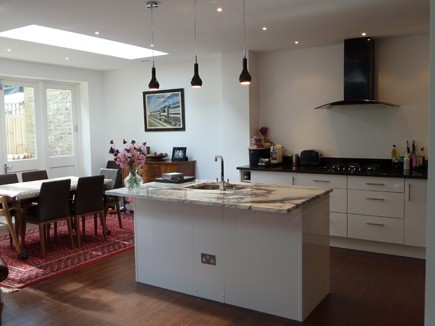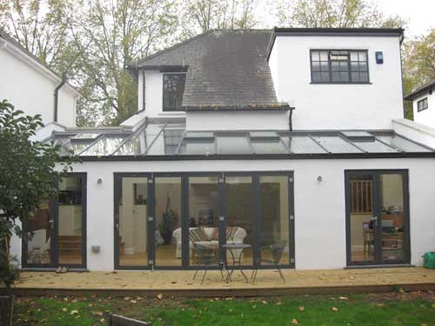 Working With Your Architect

You will find an architect will have many roles during the construction project; these roles will range from a detailed designer to a planning adviser concept developer to site surveyor, a dispute mediator to a team manager, the list is endless.
An architect will adapt to any given position that requires them to keep the building project moving forward. Architects structure and plan their services to fit in with the stages of work that are set out within the critical areas of the construction project, an architect will continue to do this from start to finish.

Your architect will always be on hand to give you any information, help or advice you require.

Architects or architectural practices are not legally obliged to follow any set method of working; many architects structure their projects into work stages similar to the below:
In the United Kingdom RIBA (The Royal British Institute of Architects) provide the appropriate guidelines below :
Stage 0 - Strategic Definition
Stage 1 - Preparation and Brief
Stage 2 - Concept Design
Stage 3 - Developed Design
Stage 4 - Technical Design
Stage 5 - Construction
Stage 6 - Handover and Close Out
Stage 7 - In use
Architects will apply creative and impartial thinking to projects large and small. They will add value, whether from maximising light and space, adding functionality, or achieving the best return on your investment.
What Will an Architect Do For Me?
An architect will act as a designer and also as a consultant. Your architect will advise you on all aspects of your property related task or building project.

They will help you to develop and clarify your project and design ideas. Your architect will also set a time schedule for your project.

They will draw up a programme that meets your requirements and develop a design solution while taking into account costs and legal parameters and any site constraints and opportunities.

Depending on whether your project is for an adaption to your existing building or a complete new build your architect will also help you procure or carry out a measured survey of the building or site as a basis for the design work.
Once a design has been agreed with your architect, they will prepare the drawings when required they will collate specialist input. They will compile the documentation for town planning submissions as well as the necessary documentation needed for any other legal agreements or requirements.

While all architects are more than competent to carry out regular services, some architects develop specialisms, for example, dealing with listed and historic buildings or master planning and urban design architecture.

Over some years, architects will also have built up specific skills and experience built up that lead to this degree of specialism.

An architectural practice might concentrate on projects that fall within a particular price range, for example, sectors within domestic work, healthcare and retail, or they might only work within specific areas.
The Royal Institute of British Architects (RIBA) is a global professional membership body that drives excellence in architecture. They serve their members and society to deliver better places and buildings, a sustainable environment and stronger communities.
The RIBA Code and Services
RIBA Chartered Practices are the only architectural practices promoted and endorsed by the RIBA.

This accreditation sends a strong signal to employees, clients and the wider construction industry it shows that their business is committed to excellence in design and service delivery.

The Code of Practice sets out the standards of conduct and practice that the RIBA requires of its Chartered Practices.
---
If you are looking for a RIBA architect in Twickenham or London our architect is available to discuss your project. You can find out more about our architectural services in London here.
Bob Trimble is a chartered architect registered with RIBA. Bob Trimble has 30 years of experience working with residential and commercial property projects. For 4 years, Bob Trimble has worked from his housing association and private architectural practice for clients throughout Hounslow, Twickenham, Richmond, Kingston Upon Thames, Teddington and the surrounding areas of London.