What is Planning Permission
Posted by:
Admin
Tags:
planning permission, guide to planning persmission, planning, guide, applying for planning permission
Posted date:
04-02-2022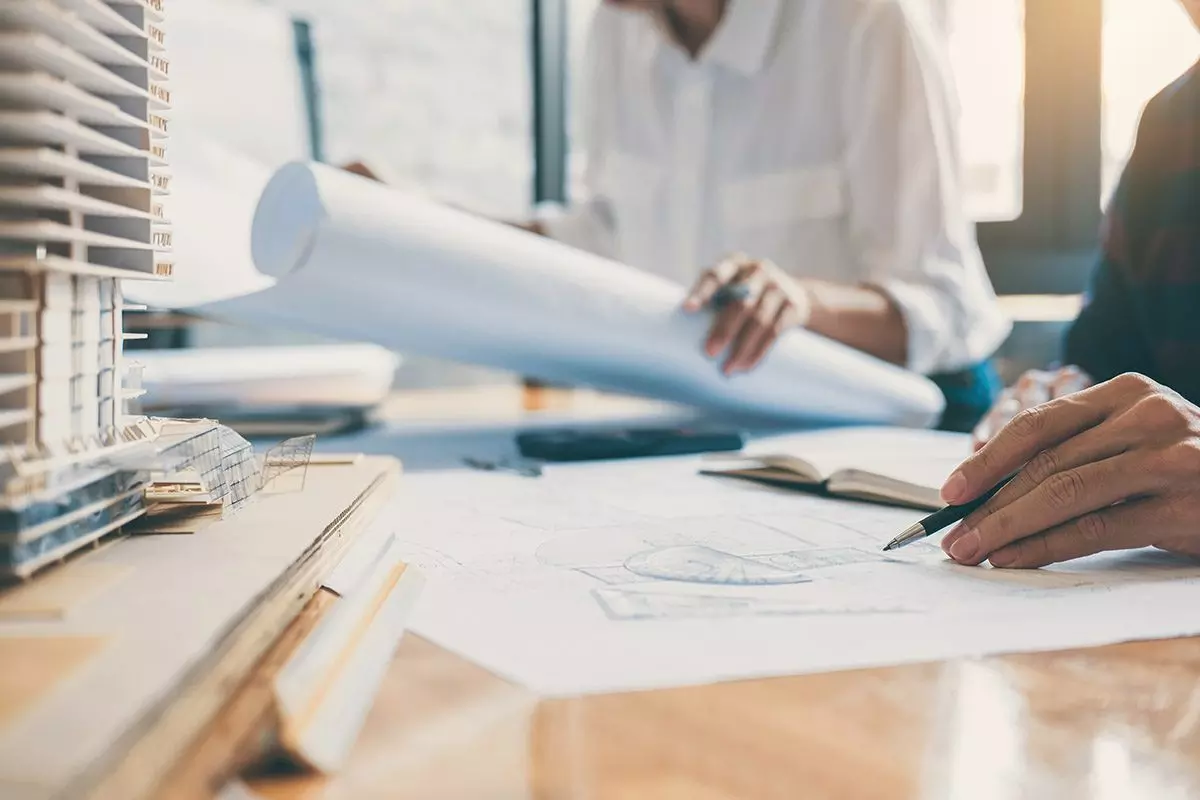 What is planning permission? This article explores when you need planning permission and the different types of planning permission.
Bob Trimble is a chartered architect registered with RIBA with 30 years experience in the industry. Trimble Architects work throughout Hounslow, Twickenham, Richmond, Kingston Upon Thames, Teddington and the surrounding areas of London.
What is Planning Permission?
Planning Permission is purely the legal route that one has to undertake to proceed with specific forms of building work in their town or city. In going through this process, you may be granted permission by your local council or refused based on many criteria under the National Planning Policy Framework and Environmental Agency.

Parliament gave the primary responsibility of granting permission to all local planning authorities in local councils across the UK.

For those with any queries or confusion about specific aspects of their building project, such as which form of planning permission their project requires or whether planning permission is necessary for their build, it is best to contact your local authorities and ask.
It is your responsibility to seek out planning permission before beginning your construction project, or you may face enforcement notices that force you to undo all progress you have made, even if your project has reached completion. Without knowing, your building ideas could go against the requirements, and if you visit your local planning authority, they will be able to provide the agreements or objections you need.
Planning departments may even offer all the changes and professional advice to improve your project, making it more compliant for gaining consent.

When do you need Planning Permission?
There are many building styles that you can begin without the need for any planning permission. For example, you can execute any minor changes, improvements or additions you wish to make to your home through Permitted Development.
Permitted development is a form of implied consent given by authorities to builds that meet specific requirements. It is paramount that your design plan fits into these particular restrictions to qualify as permitted development by planning consultants.
It's best to check each aspect of your build or new household improvements with a local authority member, assessing everything against the criteria before you begin building your project; you'll never know if you require planning permission.
For those working on single-storey extensions or home improvements, you'll need to see if there is proof of a Lawful Development Certificate so that you know your proposed development was entirely legal during the time it was built.
Those wishing to embark on a building project in public, historical or conservation areas must have prior approval and sufficient planning permission for building control, as these are protected locations.
What are the Different Types of Planning Permission?
When it comes to architectural planning permission, many different types are available for customers. Each style suits specific builds or particular projects. It's best to have a vague understanding of each type to know what you require to achieve permission for your building project.

Full planning permission
This form of planning permission offers builders complete planning consent for their project to go ahead based purely on detailed architectural designs they have provided alongside the necessary documents.
For approval to be valid during this stage, you must present the project and all arrangements to your local authorities or council to comply with the set planning conditions.
Before carrying out work on your chosen plot, all conditions must be formally discharged and approved with a letter from your local council's planning committee.
Outline planning permission
This type of permission tend not to involve the design specifics; however, it provides more approval in principle.
Outlines don't necessarily offer consent to proceed to the building stage; however, it is an agreement that authorities utilise to explore your desired project further, so assess whether your project is viable for the location plan. Before work can occur, the council may present you with an application process for reserved matters.
These involve aspects of your build such as the position, size, duration, materials, access and landscaping; these will need to be submitted before you can begin.
Suppose your detailed plans suddenly deviate from the due or start date or are unclear. In that case, they'll push you to submit documents and drawings for full planning so that professionals can get a clear understanding of your vision.
Householder planning permission
This form of consent is given to those that wish to extend or make minor alterations to their current home or a pre-existing house within a specific property boundary.
How Much Does a Planning Permission Application Cost?
Making retrospective planning applications can be a relatively risky business; it gradually becomes more dangerous the less you wish to spend as it is not the cheapest agreement to acquire.
Correct technical information and precise survey drawings from professional architects never come cheap; however, they are a prerequisite for receiving permission and finally getting to build your desired buildings.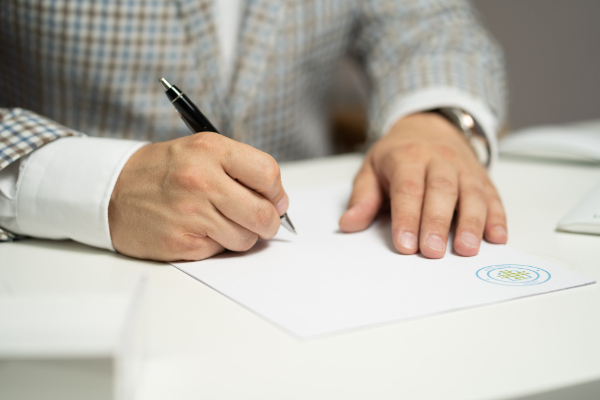 Trying to cut corners when getting consent could save you a few pounds; however, there could be future issues if it transpires, rendering your designs utterly incapable of being further developed or even built. In the long term, this could make your entire project more expensive.
You will have to potentially repay for architectural drawings and pay another round of planning permission in hopes that your project is authorised.
Doing so also extends your building plannings as it often takes at least eight weeks for a team of local planning authority members to decide whether your build matches the requirements.
The cost of submitting planning applications and proposals to your local council or authorities can widely vary up and down the UK; however, these are the current applicable fees:
A complete application for an outline planning permission or a new single dwelling in England and Wales per 0.1 hectares will cost approximately £462.

In England:£202-£206 is the cost of a standard householder application in England.
In Wales: However, in Wales, a householder application may cost £230.

In Scotland:A full application for planning permission or a new single dwelling per 0.1 hectares costs £401.
It is vital to pay the correct fees involved as this may help secure planning permission in the long run. You can also apply online for planning permission to receive your ownership certificate. It's worth noting that whilst it may be costly to do so, you can submit more than one application and can apply an infinite number of times.
You can resubmit for free within the first 12 months of your initial submission; however, any requests afterwards will cost.

How Do I Know if I Need Planning Permission?
It is essential to ask yourself whether or not you need planning permission to proceed with your building project. For those with projects involving the creation of a brand new self-build or subdividing pre-existing houses, you will likely require planning permission to begin building legally.

When you intend on building household extensions, house improvements or large outbuildings in specifically designated areas or graded/listed buildings, these also require planning permission.

Further planning considerations
For those planning to undertake transformative building work on your establishment or household property, you may wish to consider numerous other approvals or consents that you may require alongside formal planning permission.

Examples of such consent can include:

Design
You must consider the overall property design and how it can drastically affect the appearance of other homes or local businesses on the same street or within the same landscape.
For example, the material you choose to build with may wildly differ from the surroundings' aesthetics.
You wouldn't begin building a Greek revival style property beside a property with a Brutalist architecture style. Material considerations must be made for this purpose.
Neighbours
Next, you must let your neighbours know about any building project you intend to undertake on your land, one site or property. It is simply a kind thing to do and ensures that your neighbours agree with your plans.
You could potentially be building an extension that blocks the sunlight from filtering into their garden, which could be a significant reason why they purchased the property.
Anything you produce shouldn't create problems for your neighbours, so it's good to relay your design plans to them beforehand.
Potential crime
It is wise to ensure that your brand new design doesn't expose you to or make you particularly vulnerable to local crime in your area.
For example, suppose your chosen location experiences many burglaries. In that case, it's best not to design large windows that thieves can bore into and view the costly essentials that appeal to them.

Restrictions
You'll also want to check for various other restrictions or covenants within your property title.
View the conditions in your lease agreement to see if you require another person's agreement to start working on your land or property with your chosen materials.
Applying for planning permission
Applying for planning permission is essential for most public and private land projects. To apply for planning permission and begin the designing and building stage, you'll want to start by contacting your LPA (Lasting Power of Attorney). To get to your LPA, you can contact your local council members.

If your specific project requires planning permission, yet you choose to ignore this factor and do the building work regardless, you will receive an enforcement notice. The enforcement notice is typically an order to undo any building or major changes you have made, persisting that you ask for permission before going ahead with your project.

Planning Permission Advice Near Me
If you are looking for architectural services throughout Hounslow, Richmond, Twickenham and the greater London area, then get in contact with our team today. We can offer advice and begin guiding you towards making the right decision.
Bob Trimble is a chartered architect registered with RIBA. Bob Trimble has 30 years of experience working with residential and commercial property projects. For 4 years, Bob Trimble has worked from his housing association and private architectural practice for clients throughout Hounslow, Twickenham, Richmond, Kingston Upon Thames, Teddington and the surrounding areas of London.