What Services Do Architects Provide
Posted by:
Admin
Tags:
architect services, what do architects do, services, architect
Posted date:
12-08-2021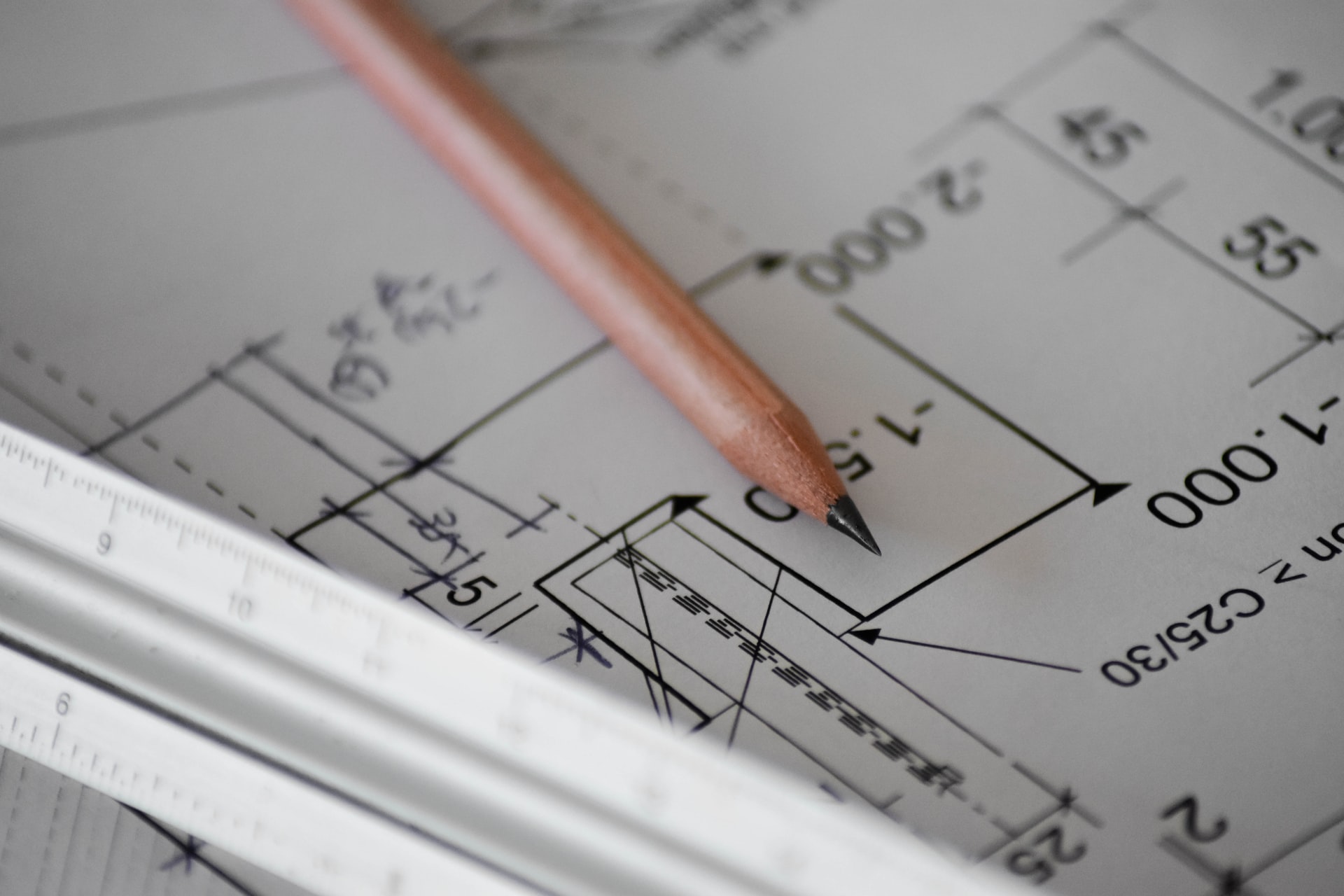 Do you want to find out more about the services that architects provide? We look at the stages that an architect will work through after you hire them to begin a project.
Bob Trimble is a chartered architect registered with RIBA with 30 years experience in the industry. Trimble Architects work throughout Hounslow, Twickenham, Richmond, Kingston Upon Thames, Teddington and the surrounding areas of London.
ARCHITECT Services
Architects are more than basic building designers. Architects are highly skilled professionals with licenses and qualifications through years of training. An architect provides professional-quality design services and management to their clients that benefit them and the general public.
Architects don't just draw schematics and blueprints; they oversee their design to completion in collaboration with their clients. Architects provide a service that lasts the project's duration, right up to completion, not just the initial design phases. Architectural services can be split into two unique phases; the houses or properties' initial design and planning process and the administration of erecting the buildings and properties.
The design and planning process encompasses more than the same suggests; architectural services ensure that any commissioned project adheres to building codes, zoning regulations and safety requirements. During the erection of the commissioned design, the architect will act as the client's agent to protect their interests; this includes any bids during the bidding process, construction administration, management, verification, contract administration and negotiation.
developing the brief
Upon initial meeting, the architect will have developed a brief and infer any adjustments or alternative solutions for the project at hand.
During this meeting, the architect will advise on any other necessary consultants needed to see your plan through, such as home automation specialists or structural engineers.
Further assessment will also take place, including structural or soil investigations. Architects are thorough and have a vast knowledge base within their industry at your disposal.
design ideas
In this phase, the architect will propose various ideas - usually in sketch form to help visualise the concept. The proposal phase is when materials, finishes, natural light, views and more, will be discussed.
statutory consents
Within the duration of the initial meeting, statutory consent will be required and asked for.
discuss budget
Costs will then be outlined, and an agreed-upon reasonable budget will be reached. Costs and services typically are outlined, such as the current cost per square metre for projects, houses or properties of similar existing projects. Other costs may include budgeting for labour or other services.
programme draft
A programme will be drafted to detail each phase and element of the whole process. The programming will coincide with the payment schedule to further detail each process from design to construction. The programme draft includes elements such as scheduling and descriptions.
Design Outline
Initial sketches from the original meeting will progress into full planning drawings. In some cases, 3D printed replicas may be produced to provide further visualisation and to identify any unforeseen issues.
Details will be touch upon again, and further details will be discussed, such as materials and finishes - mood boards and physical samples could be used to help you assess the best choice for you.
cost estimates
Lots of planning and costs go into construction over a long period of time. During the design development stage, a quantity surveyor is typically appointed.
The quantity surveyor will provide an extensive cost analysis/estimate and submit a planning application. This is to track and record spending, but ultimately to help with the budget. Feasibility reports are beneficial as they are used to make informed decisions on expenditures.
Planning consents
Steps may be required, such as pre-application advice from local authorities, allowing for the preparation of a planning consent application.
Evaluations, sections and plans will be submitted in unity with an access and design statement. Eight week periods are established for smaller commercial and residential projects, allowing relevant bodies and neighbours to be notified.
Appoint consultants
During the next phase, an appropriate consultant will be put forward.
Many architect companies will already have an existing list of suitable companies or firms they've been successful with before; examples include; party wall surveyors, structural engineers or an inspector.
Other consents
As the project progresses, other consents may be required and are typically asked for during this phase.
Examples include highway approval, listed building consent and freeholder consent.
Detailed drawings
Blueprints will be designed with the intent to finalise every detail and element of the design.
The blueprints act as schematic designs and will help differentiate and segregate sections such as structural design, electrical/energy layouts, key junctions, etc. Blueprints will also include detailings such as services, levels such as floors and roofing, and more.
Building Regulations
The assigned inspector will receive the building regulations package containing notes and aforementioned drawings. The inspector will then certify the package for compliance with the building regulations.
party walls
It is now the architect's job to confer with a party wall surveyor. This will include ensuring the proper actions are taken in terms of notification, following party wall laws, and that the work is as described.
interior design
Most people associate architecture with externals and construction. With printed models and detailed schematics, designing the interior or floorplan now becomes an option. This includes bespoke joinery, kitchen designs and soft furnishings.
building contracts
Your architect will now advise upon an appropriate contract and detail the process of what this would mean going forward. Examples include touching upon each parties duties during each phase, such as the client, contractor or architect and what is expected from them.
tender documents
Contractors will receive tender documents for pricing. These documents will include construction documents and drawings, detail the demolition and highlight working schedules.
Contractors invited to tender
Advised and agreed-upon contractors will be invited to tender. This grants a four week period for the contractors to look over and return the completed tender documents. Documents will be returned with the total contract length, usually in weeks and the overall price.
building contracts
An initial meeting will occur with the agreed-upon contractor to negotiate the proposed project. During this meeting, contracts will be presented for confirmation and to be signed.
construction drawings
A complete set of construction schematics/drawings will be provided for the contractor, and work will begin on the site.
Contractor's queries
Your architect will answer and deal with any concerns or queries you may have. This entails finding information, contacting and conferring with contractors and passing on information or instructions.
This ensures that the finished product is true to your specification and helps to put your mind at ease.
Certify work completed
Work will regularly be inspected at reoccurring intervals to ensure that the work is up to standard and still mimics the vision and design. Other factors include monitoring scheduling and reporting back.
Once completed, a final inspection will take place to assess the project was completed to the agreed-upon standard and quality.
Once all parties and the client are satisfied, the project will be certified as completed, and any due payments will be paid out to the contractors. 5% sums are often retained until the completion of a project.
damages awarded
Building contracts contain provisions for damages that may occur throughout the project. Damages are paid out to the client for any overruns on the part of the contractor.
The contractor can claim for extensions of time on account of a valid reason, leaving them exempt from damages and fees. The claim for extension of time or any other claims will be assessed, and any appropriate awards will be granted.
Final account & certificate
The architect will transfer the property or building ownership over to the client through a practical completion certificate. Upon this step, a rectification period is instated.
The rectification period entails that the architect's obliged to return to rectify any issues that may occur within the six month period. Once the practical completion certificate has been issued, any remaining retention sums are paid out to the contractors.
---
If you live in Twickenham or the surrounding areas of London our RIBA registered architect can help. Contact our experts today to learn more about what our architects can do for you during your next project.
Bob Trimble is a chartered architect registered with RIBA. Bob Trimble has 30 years of experience working with residential and commercial property projects. For 4 years, Bob Trimble has worked from his housing association and private architectural practice for clients throughout Hounslow, Twickenham, Richmond, Kingston Upon Thames, Teddington and the surrounding areas of London.